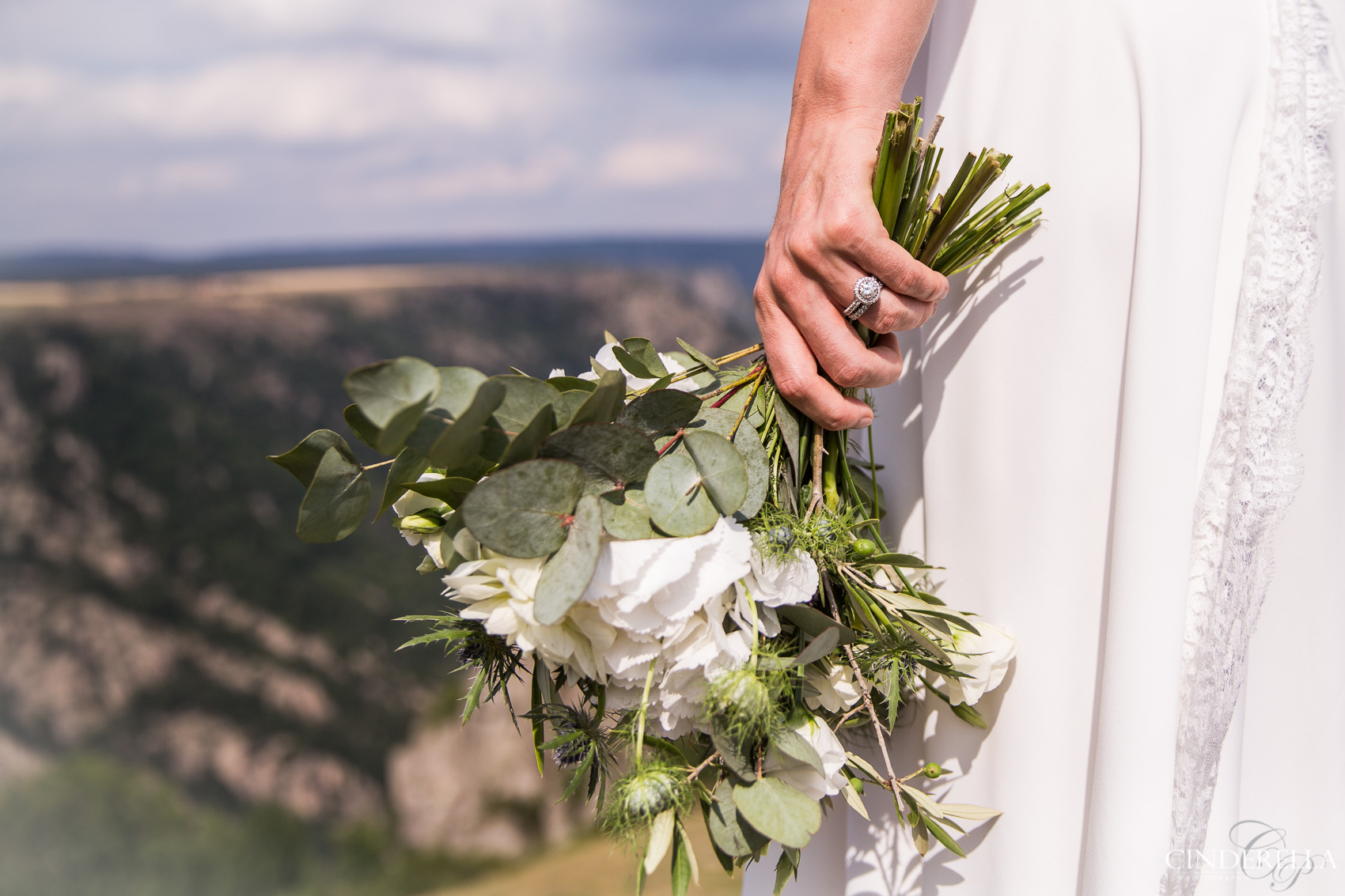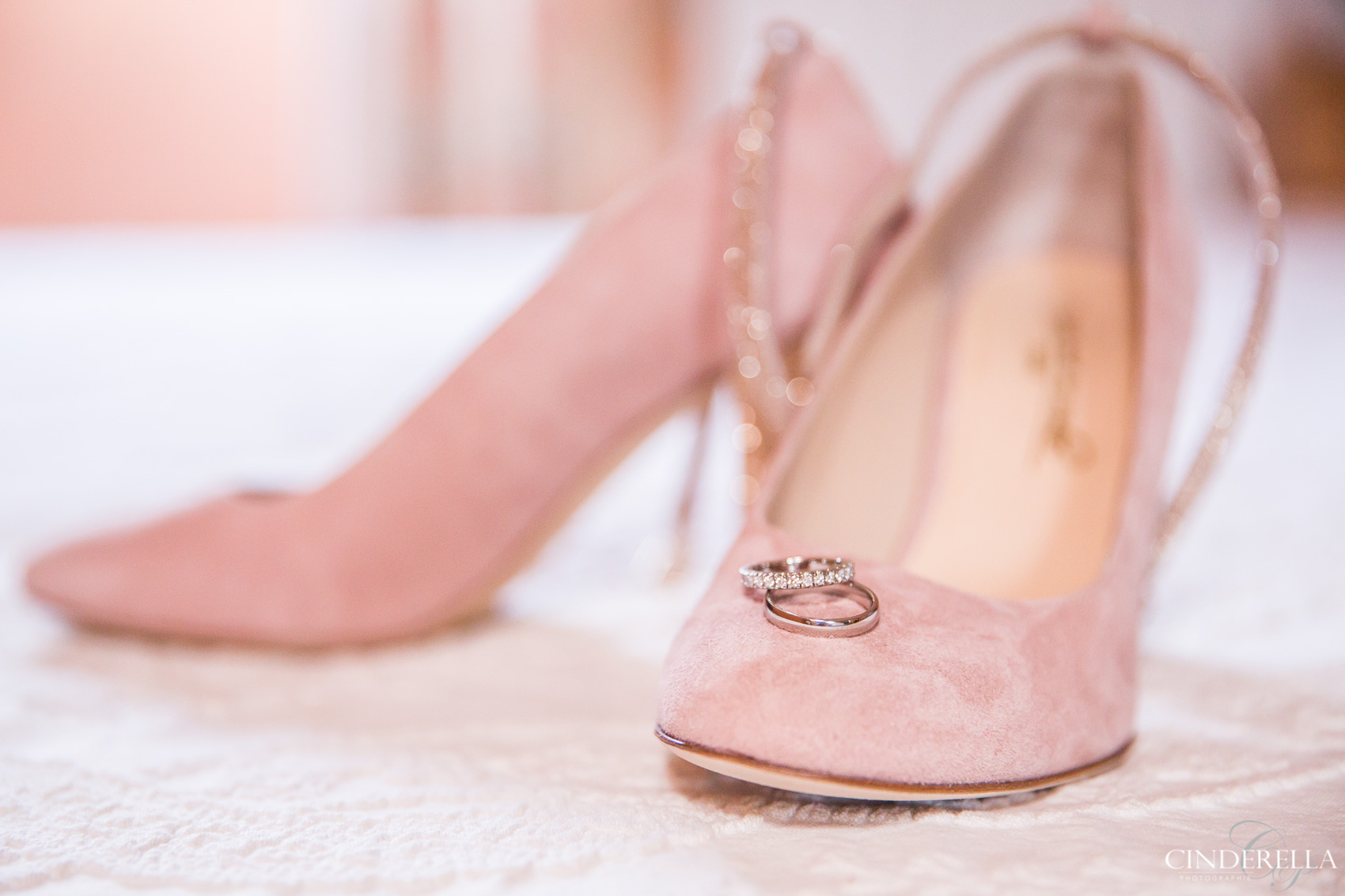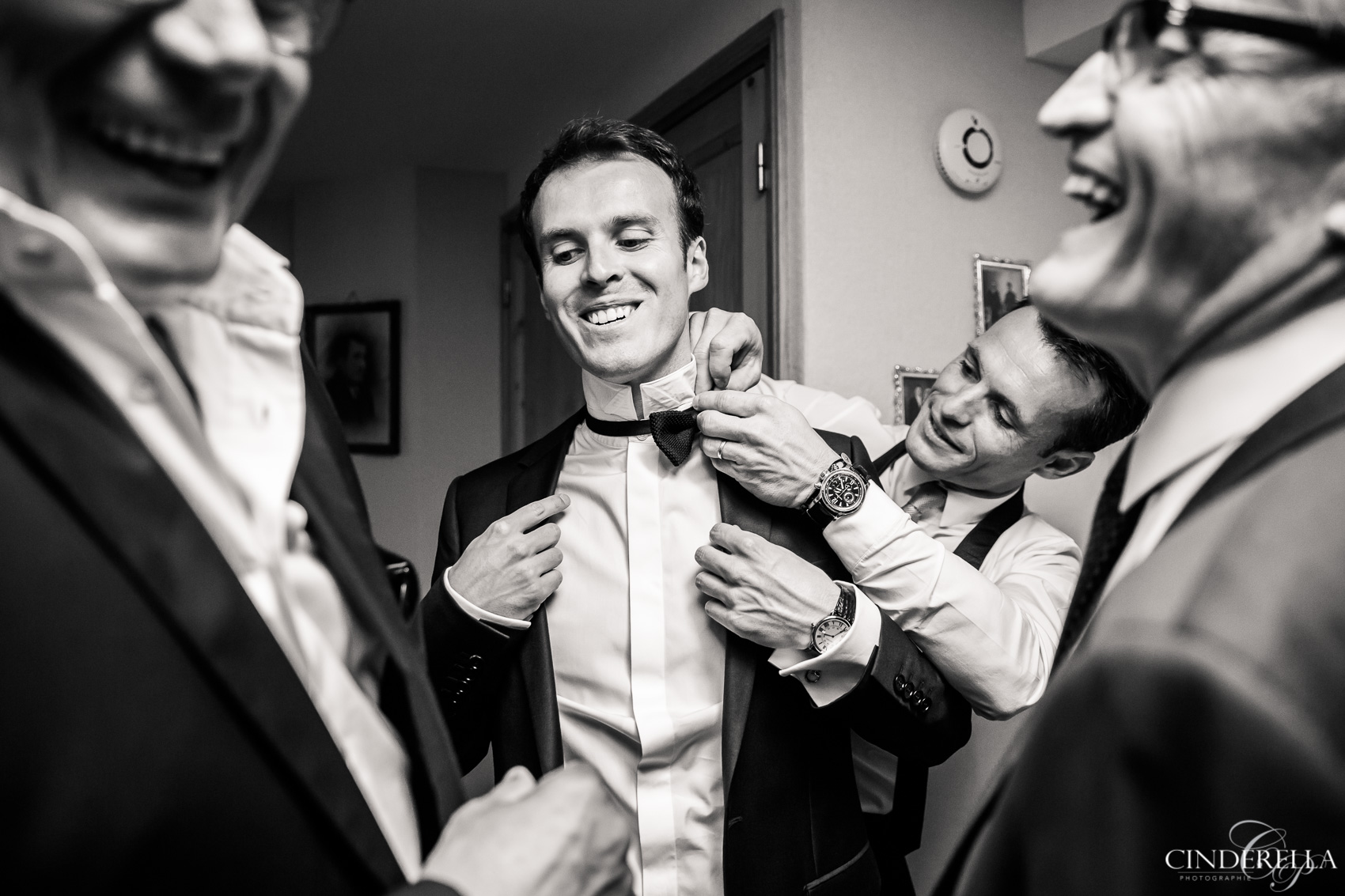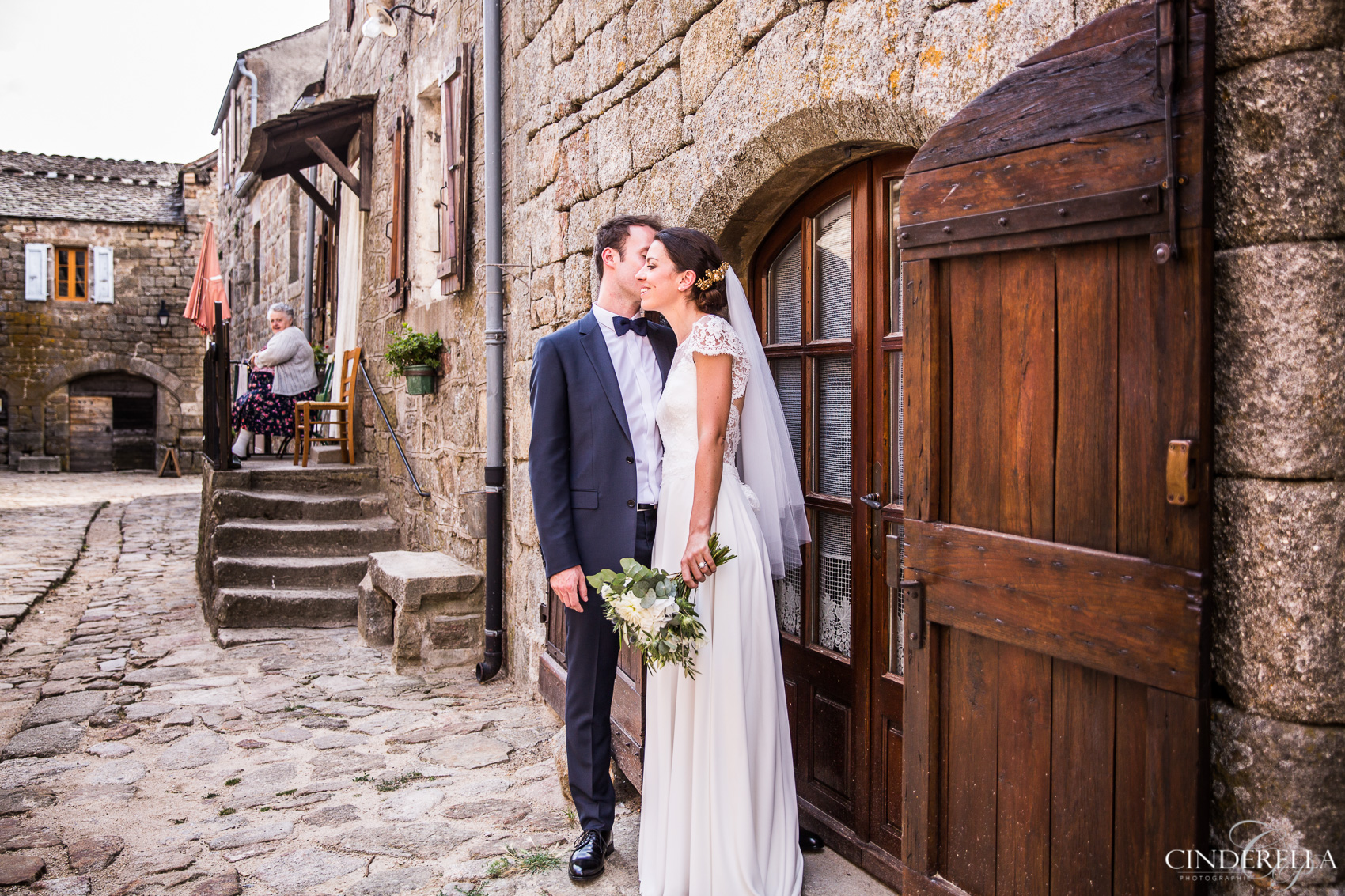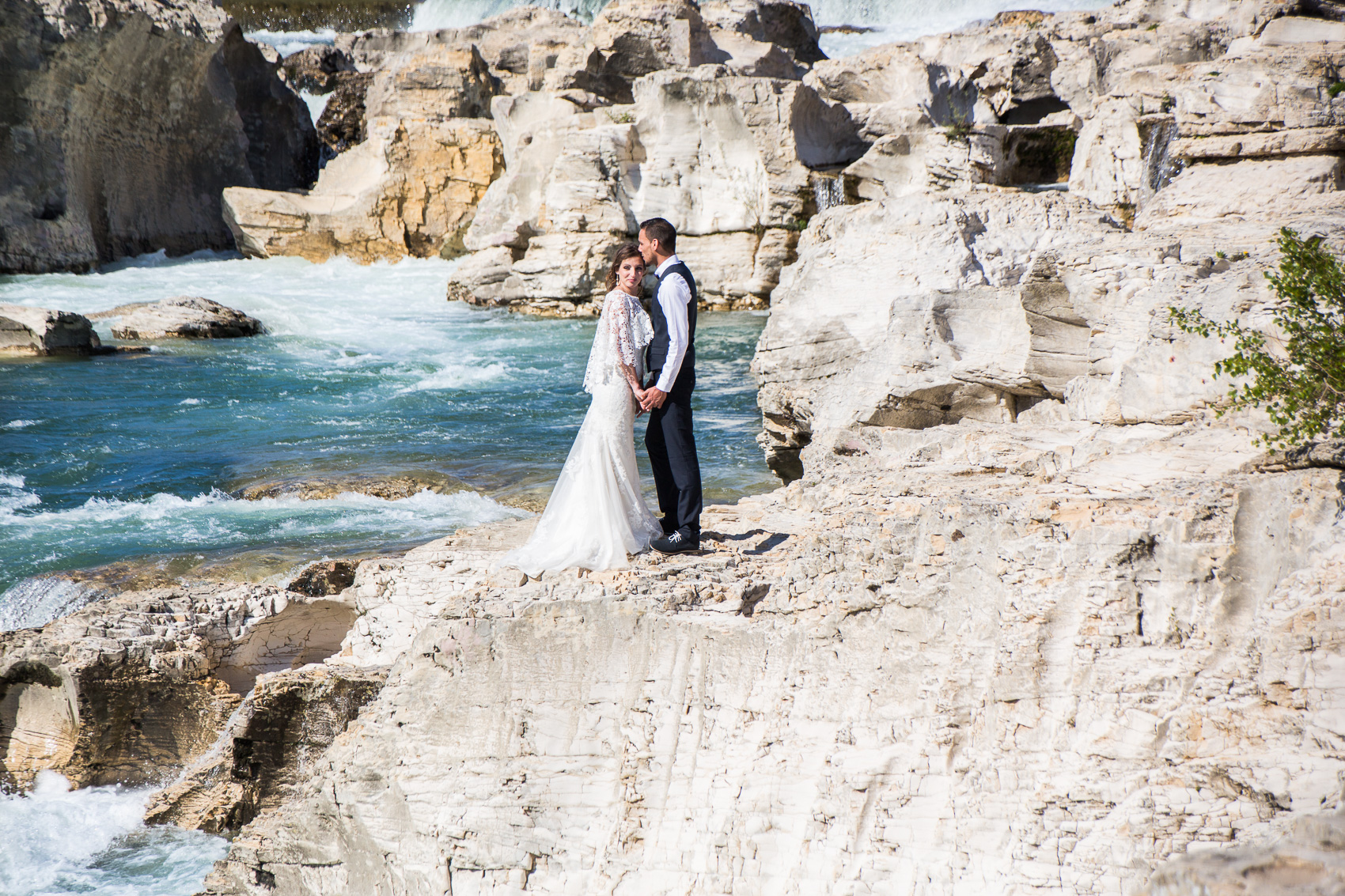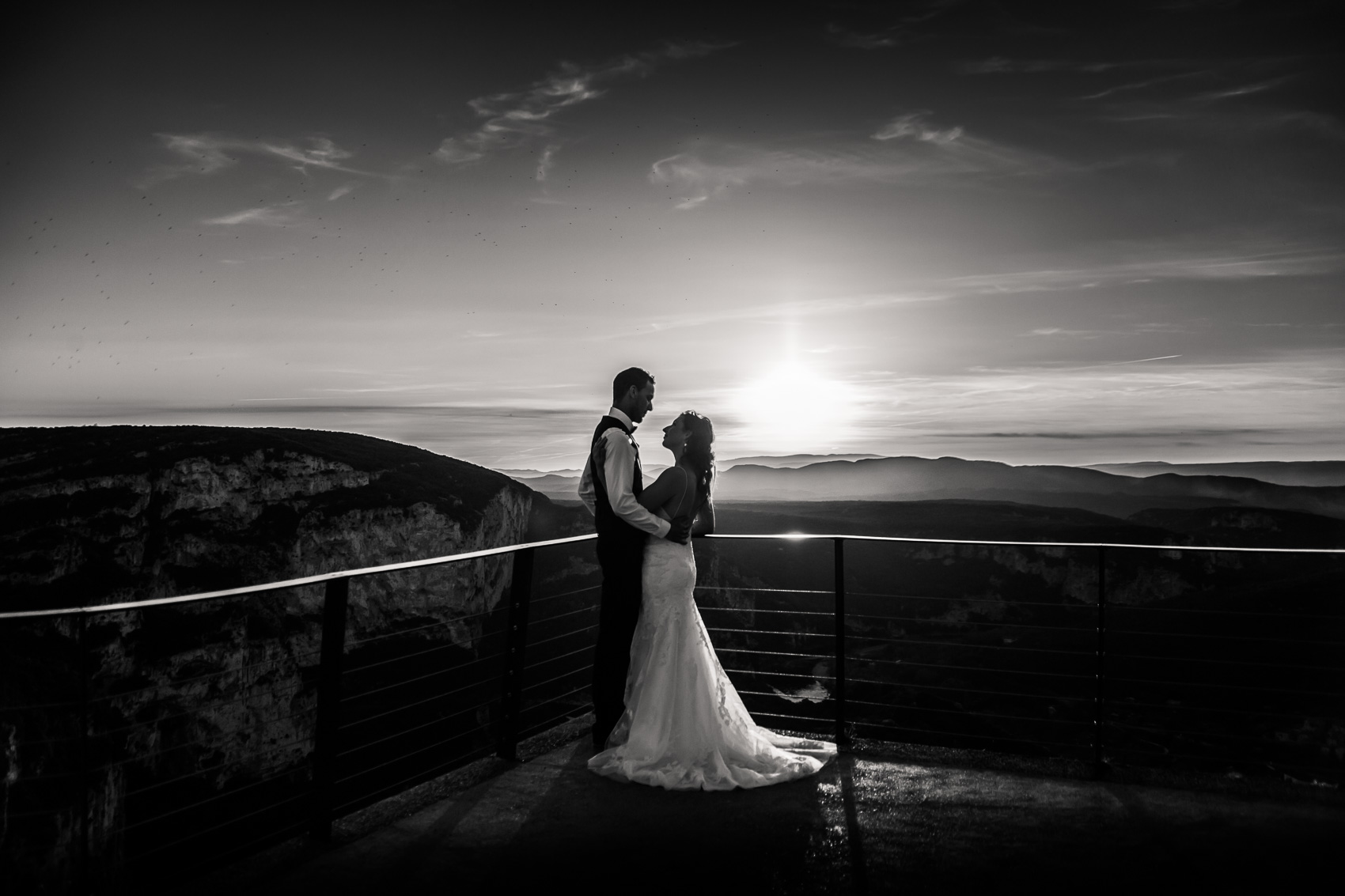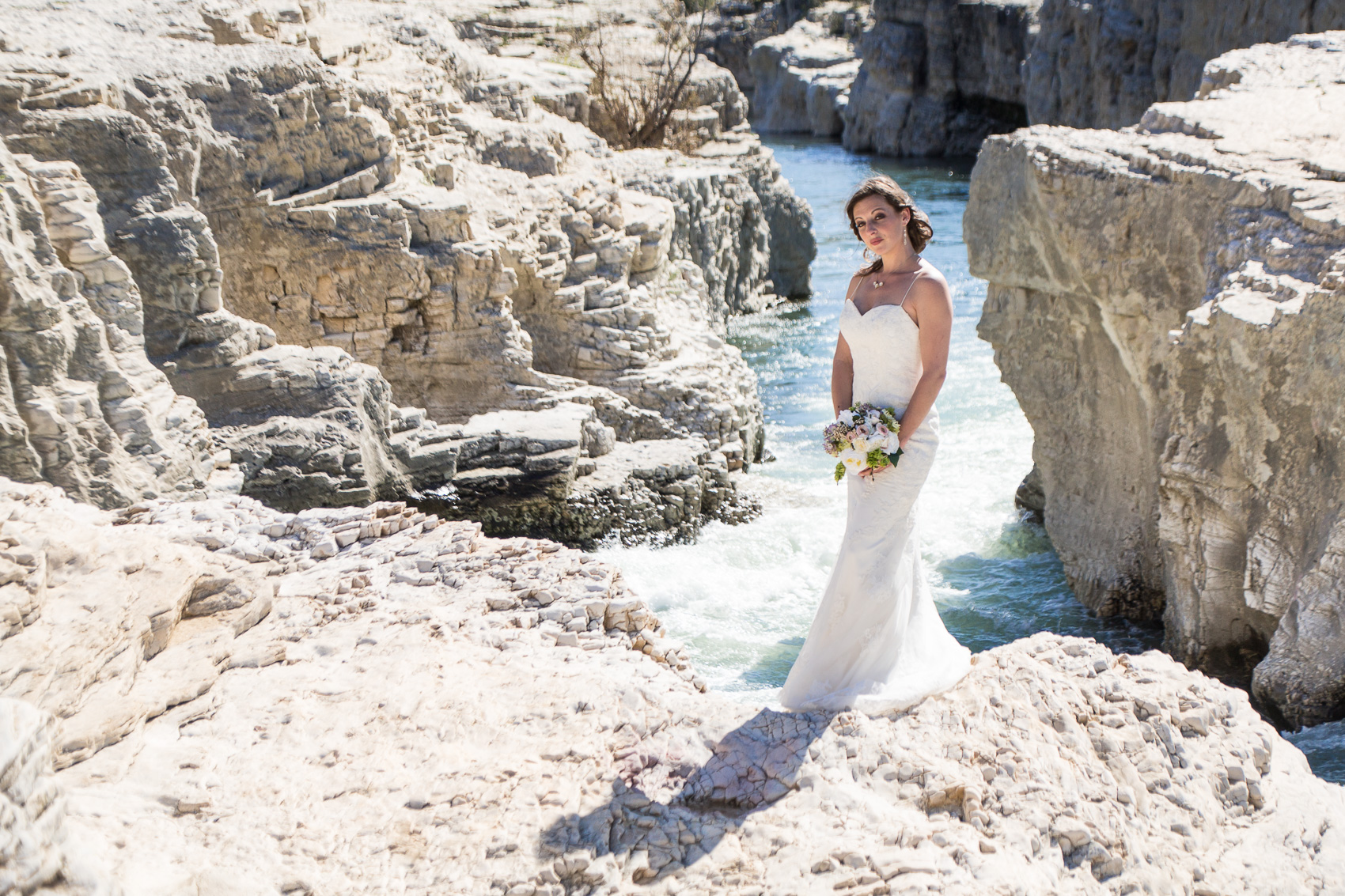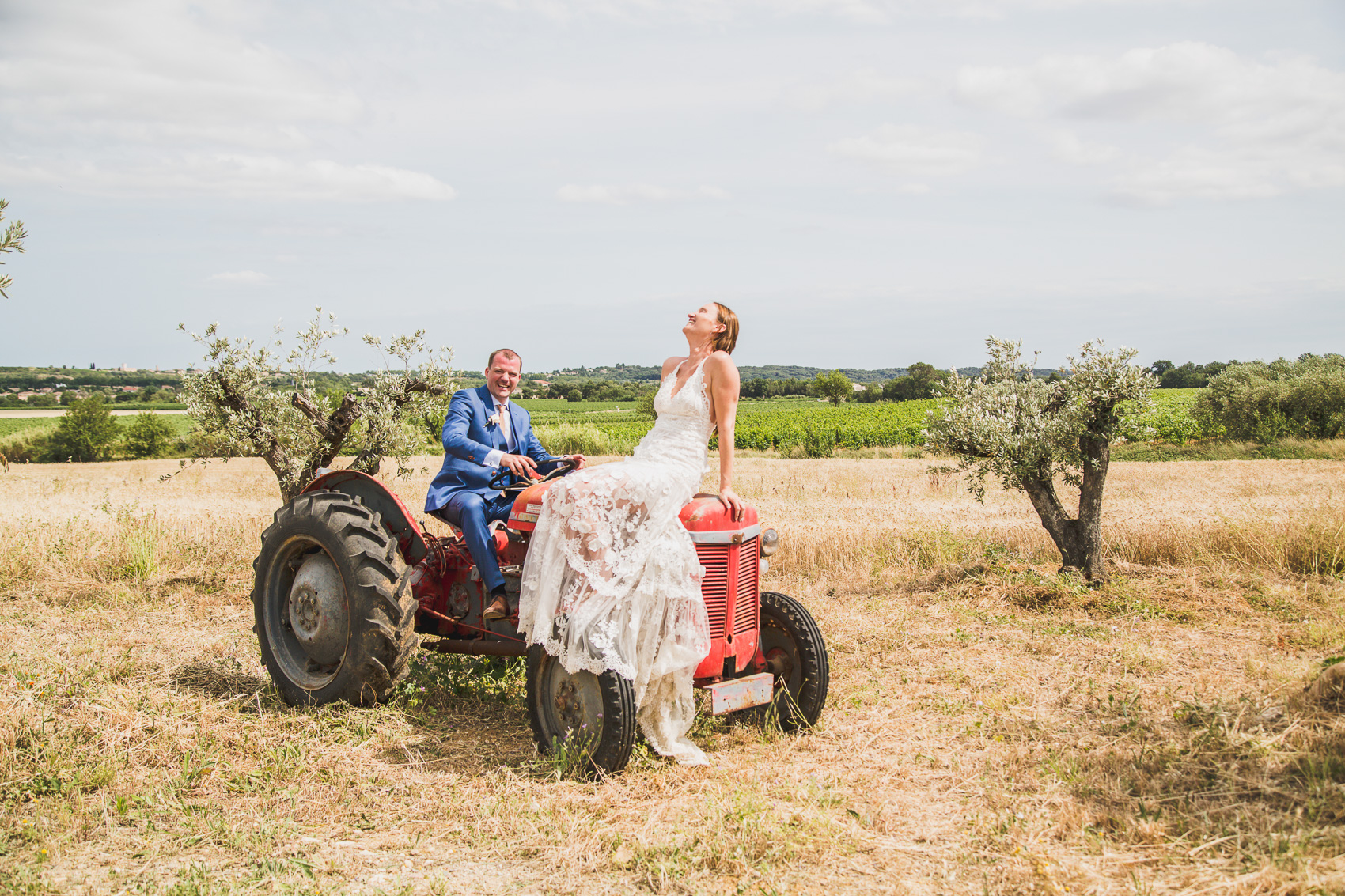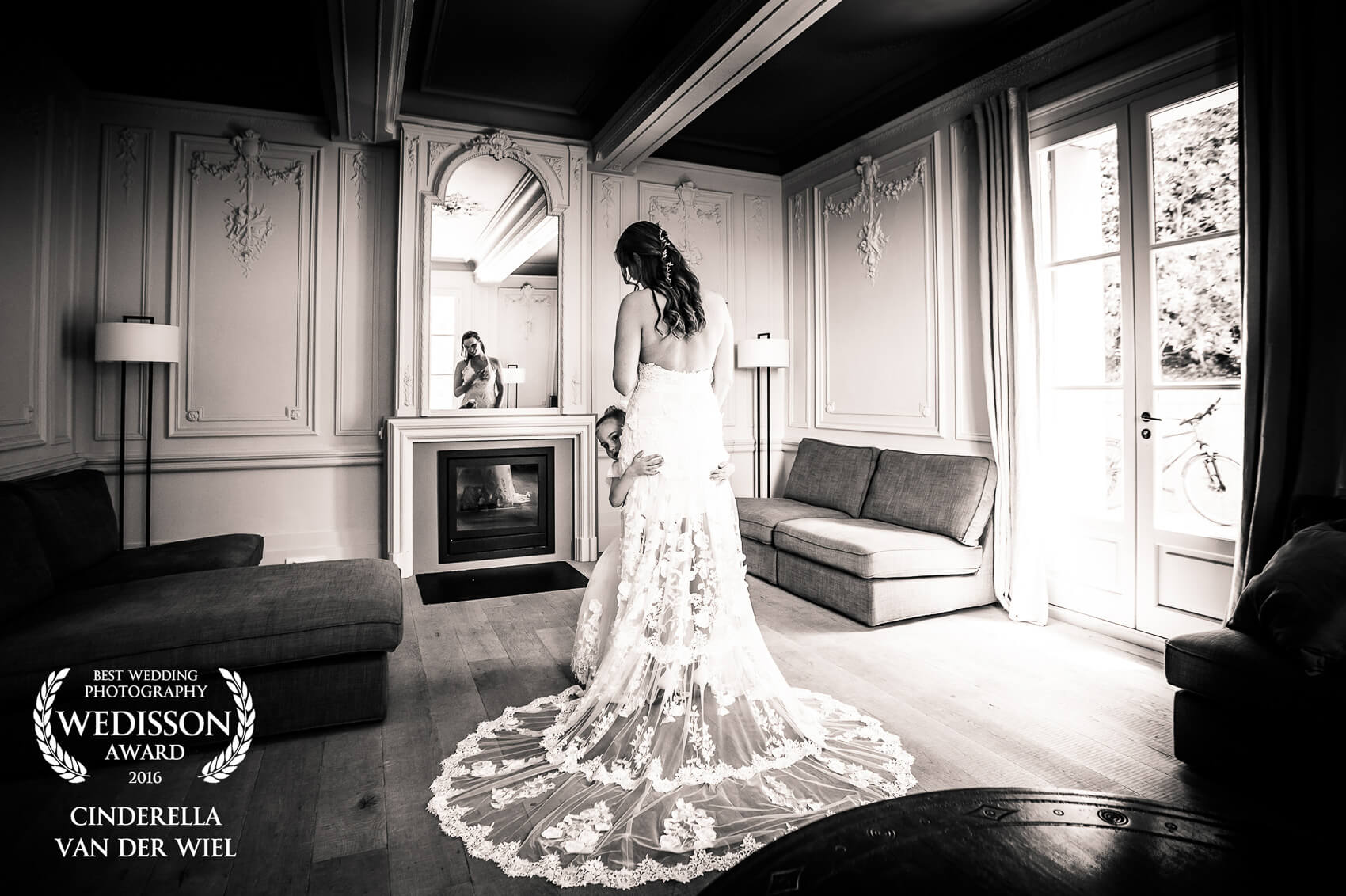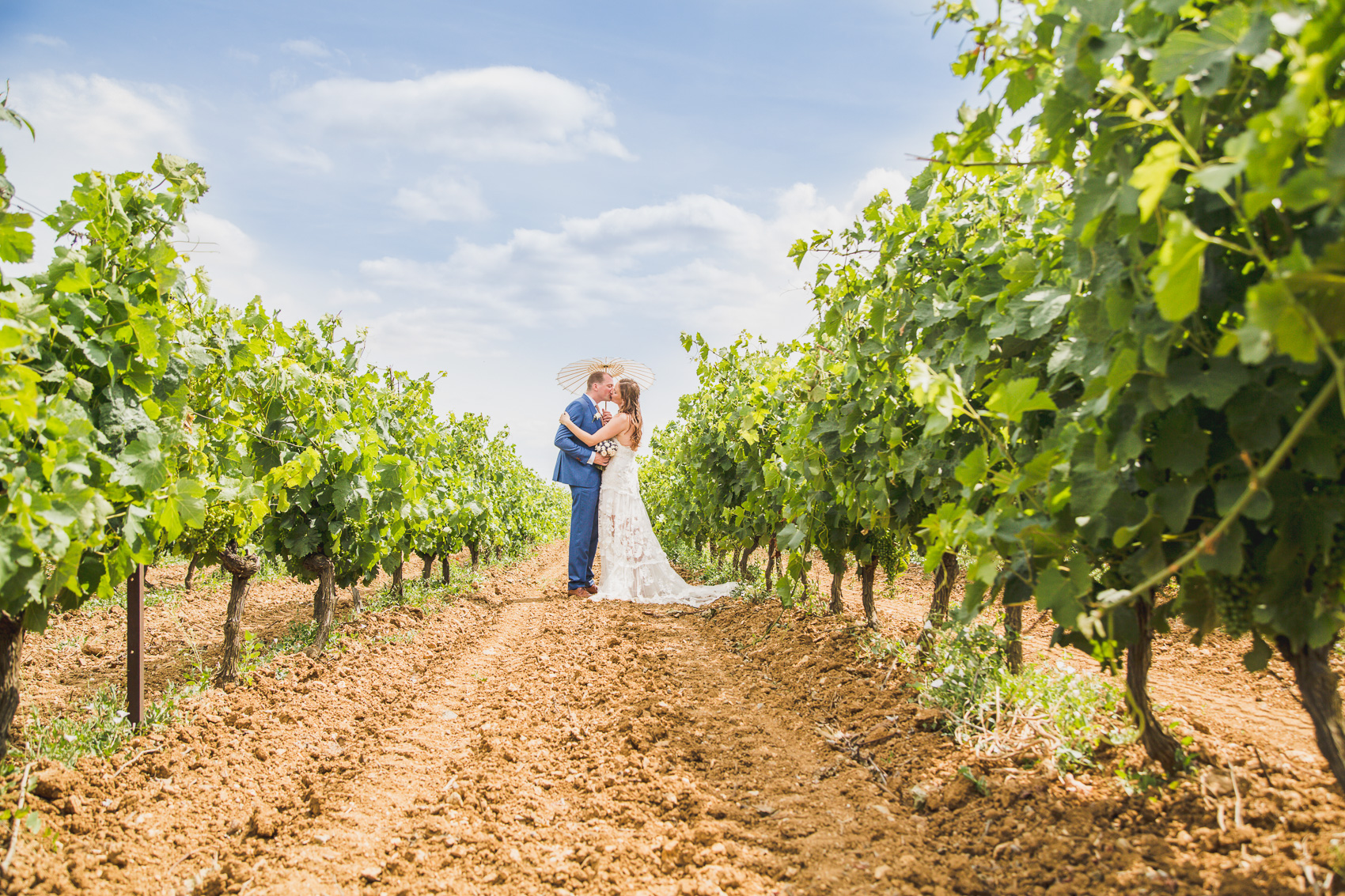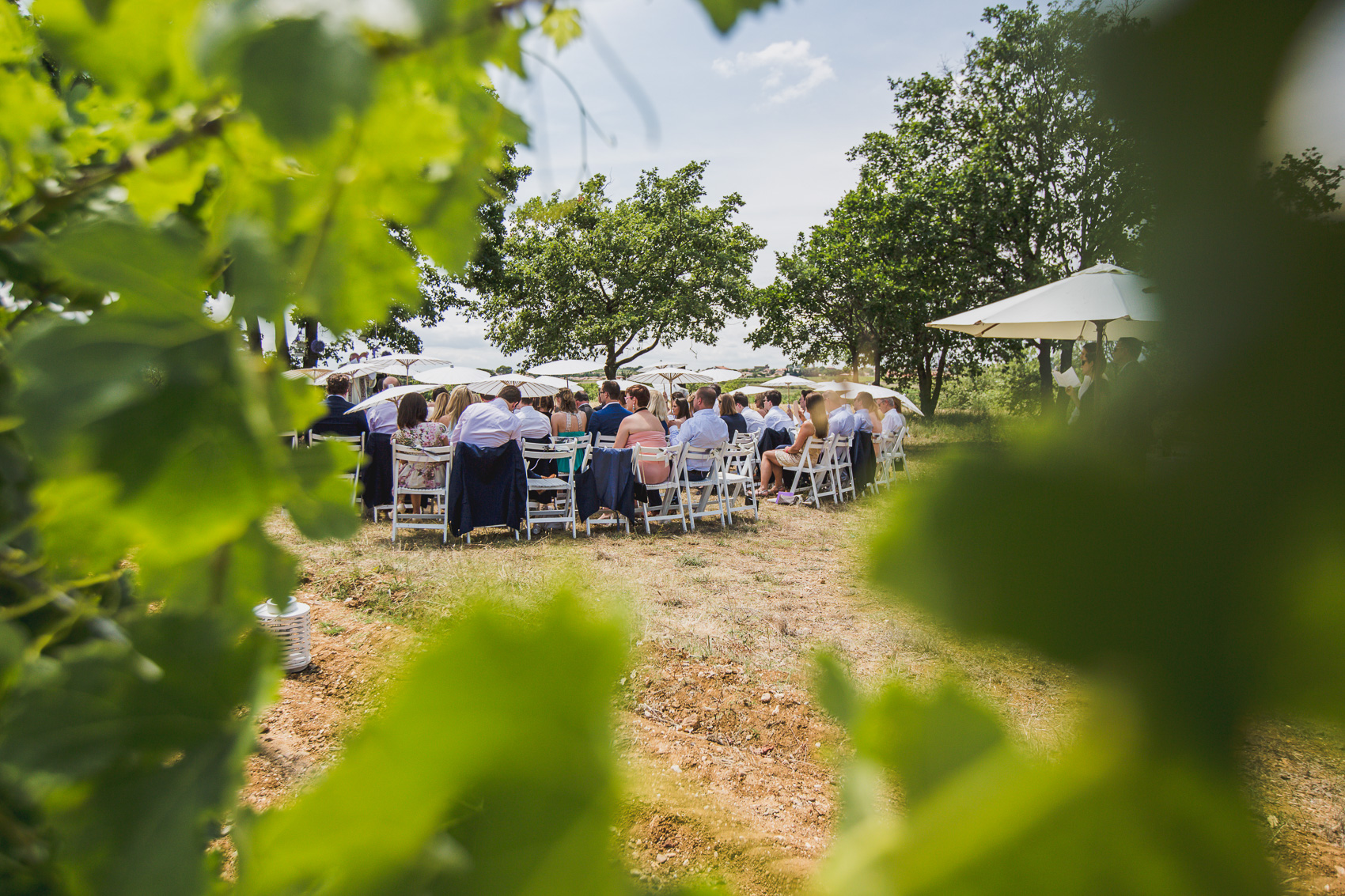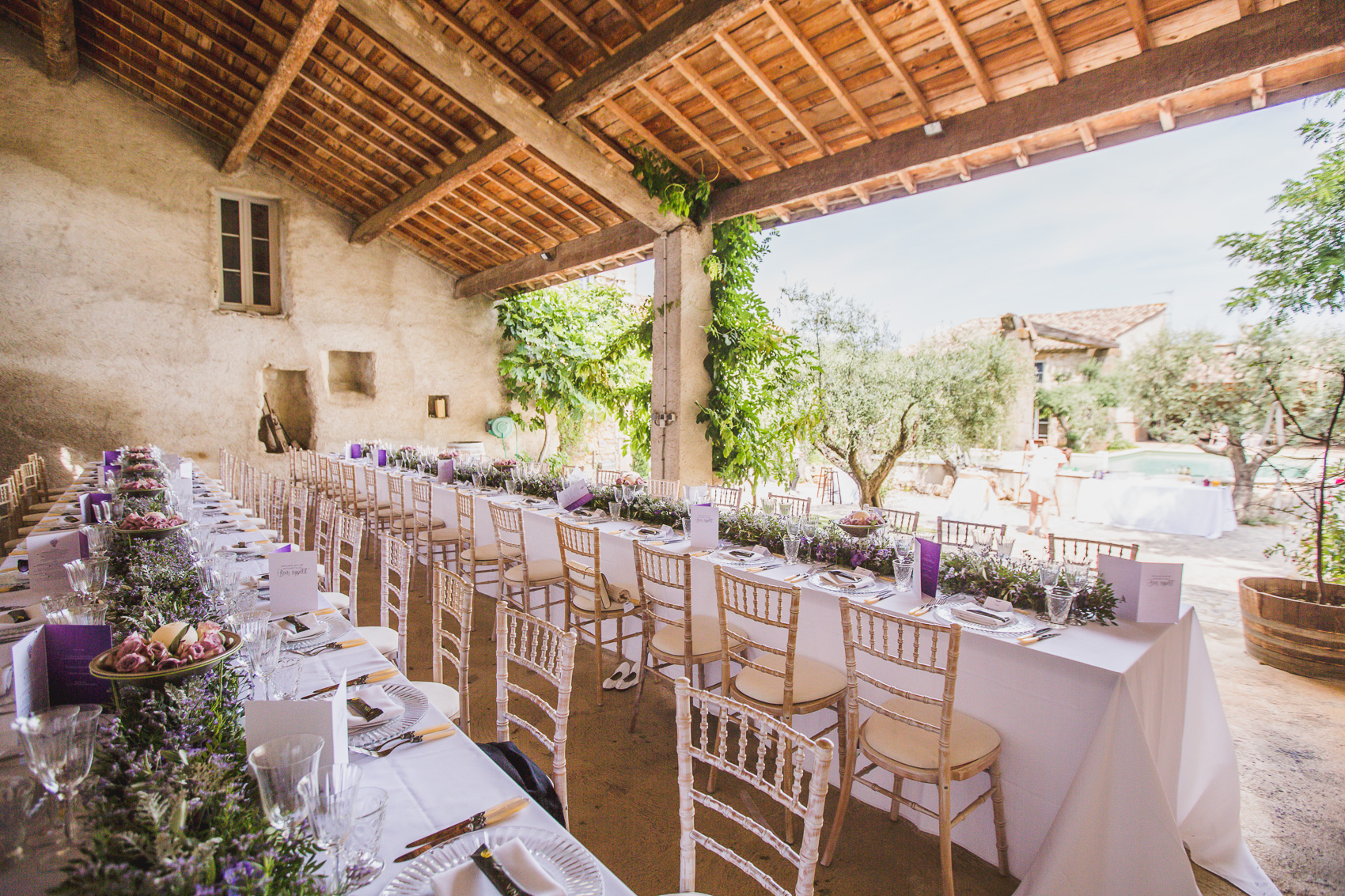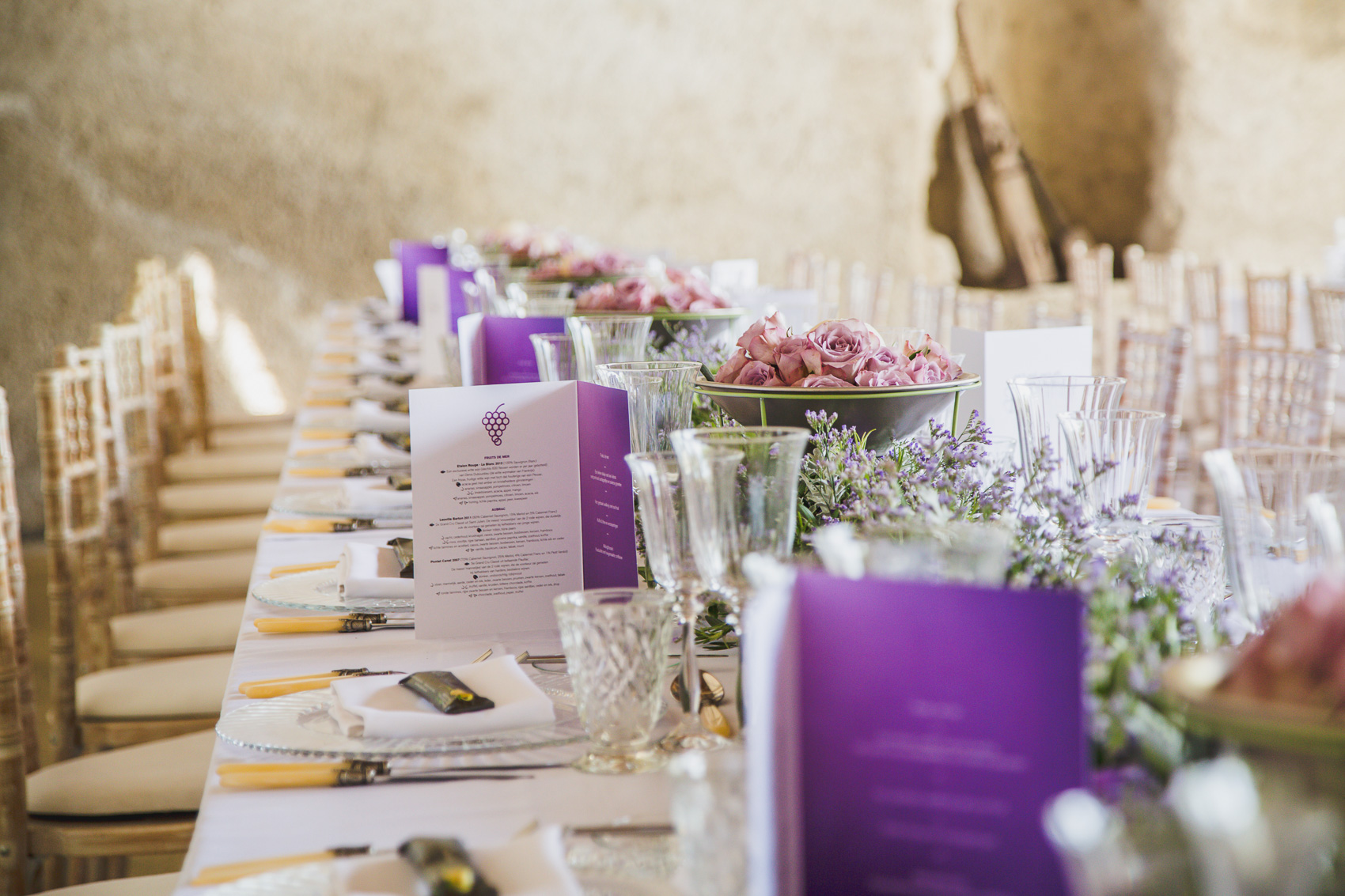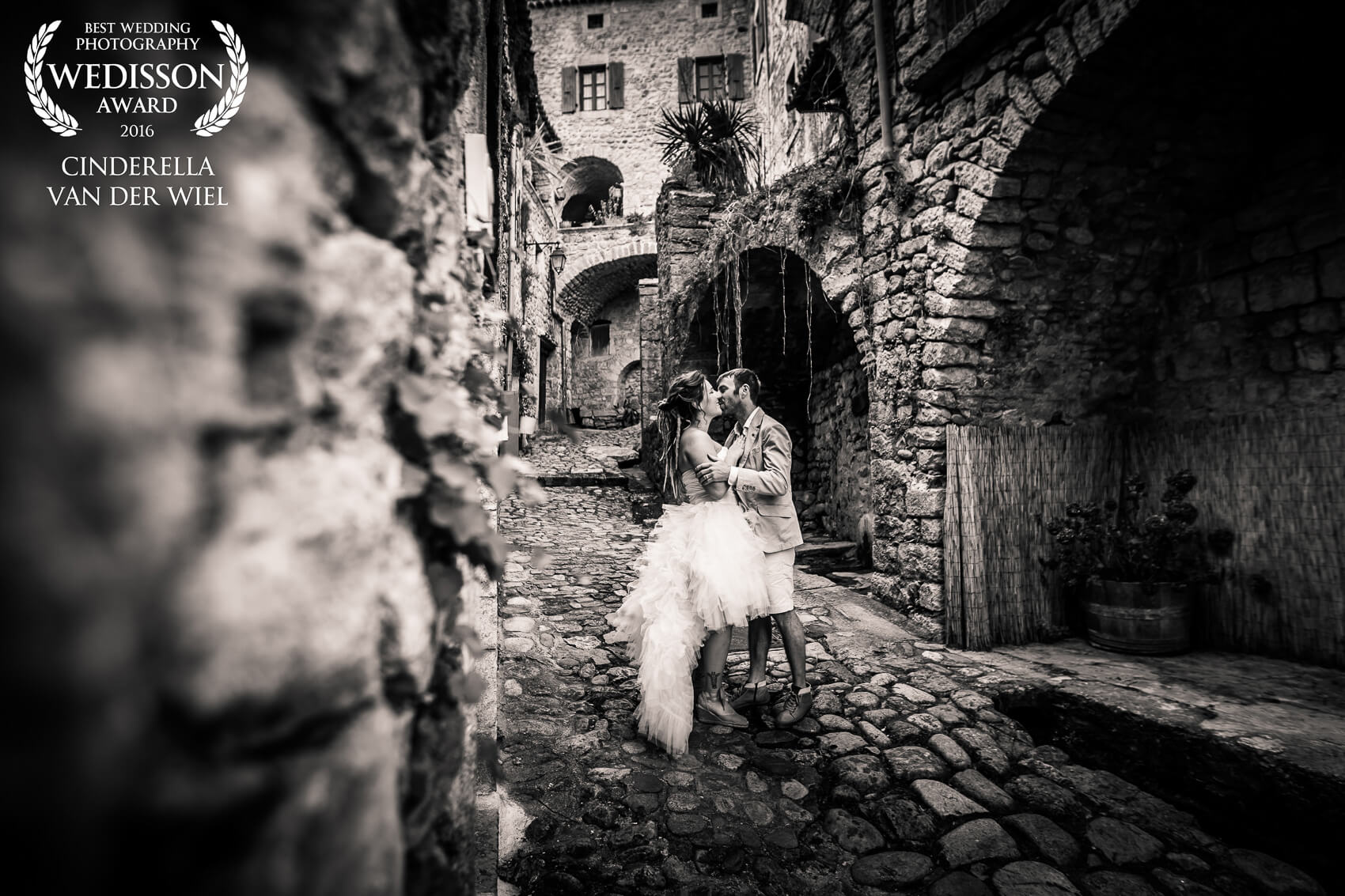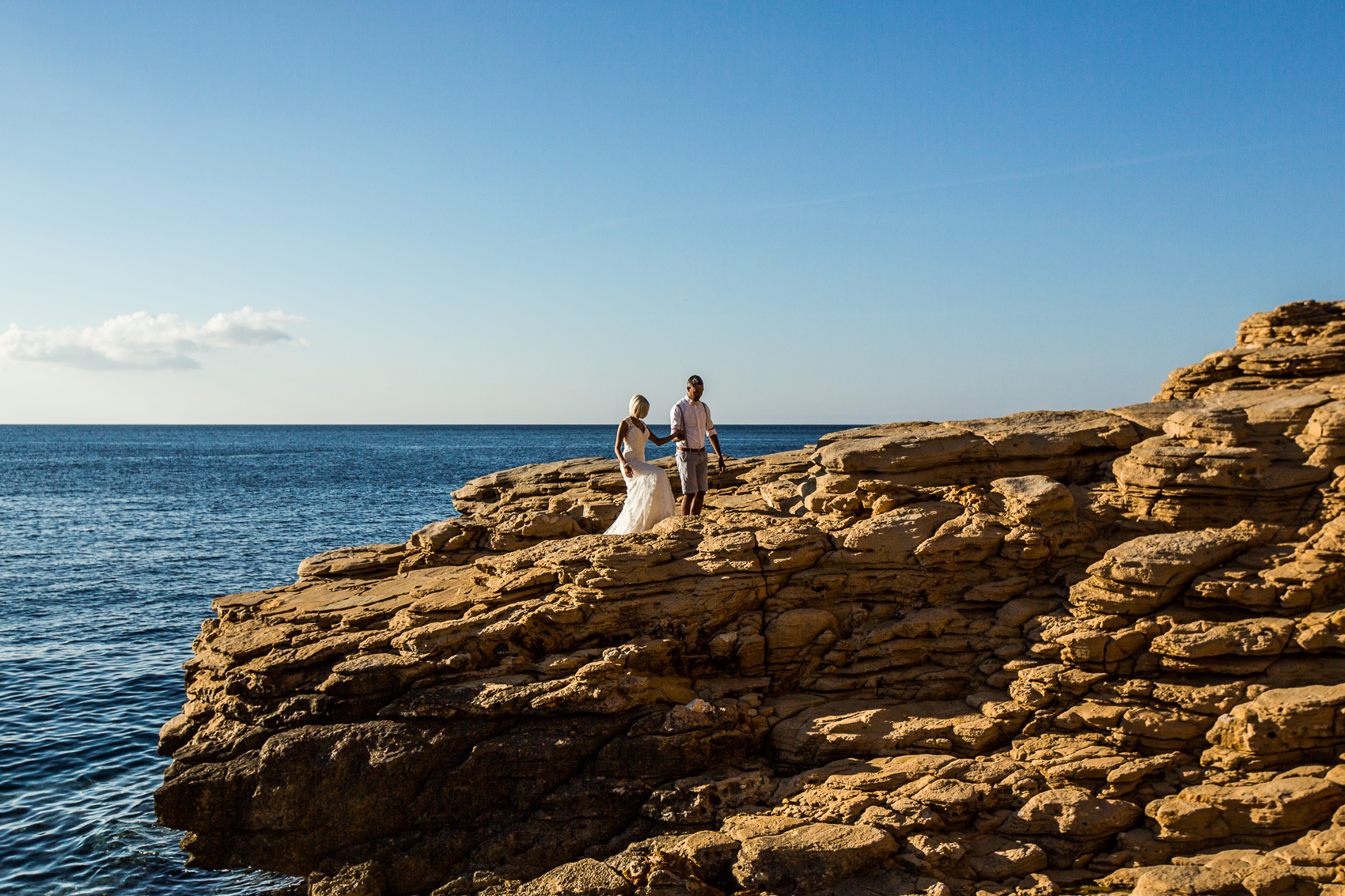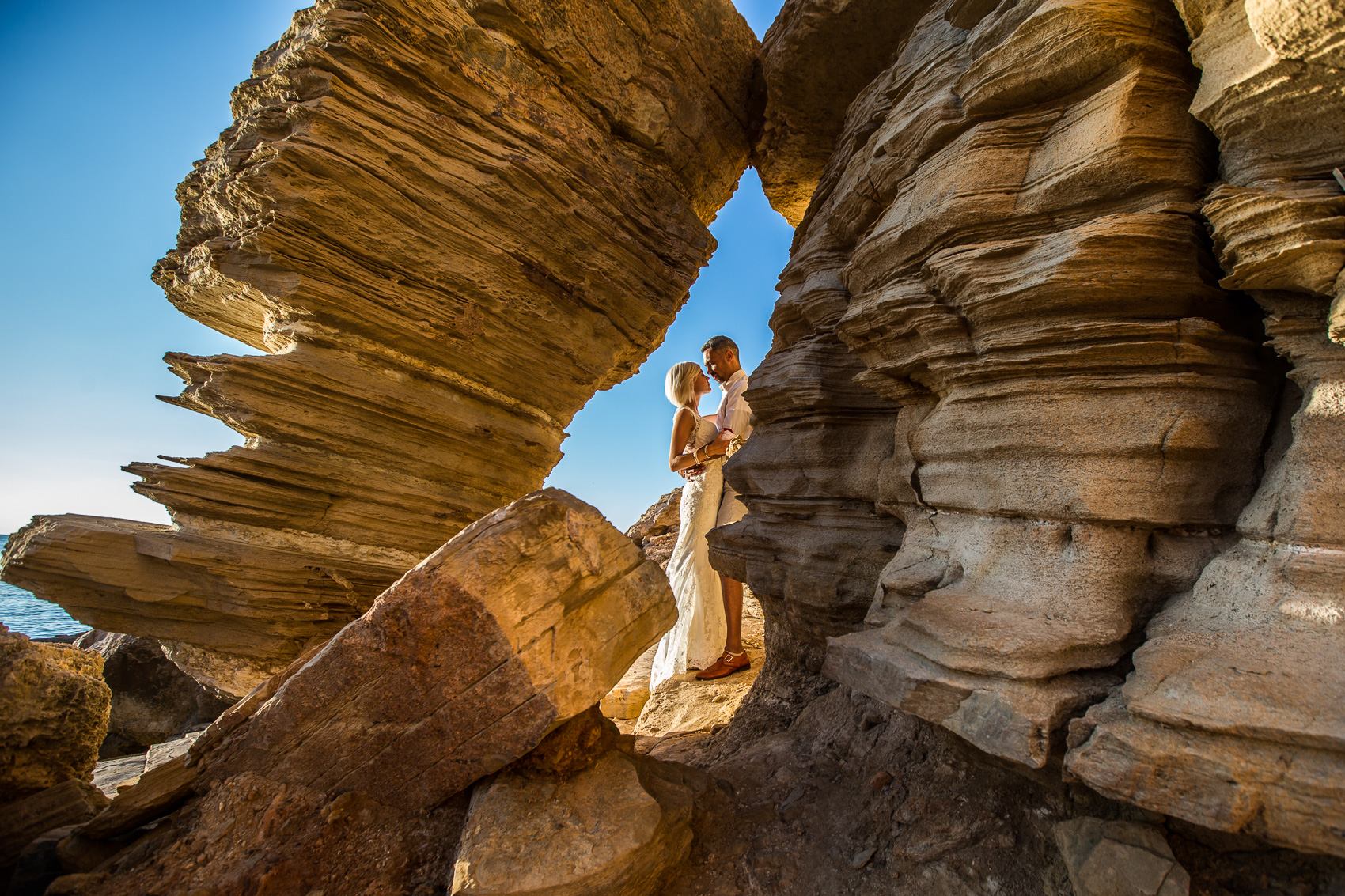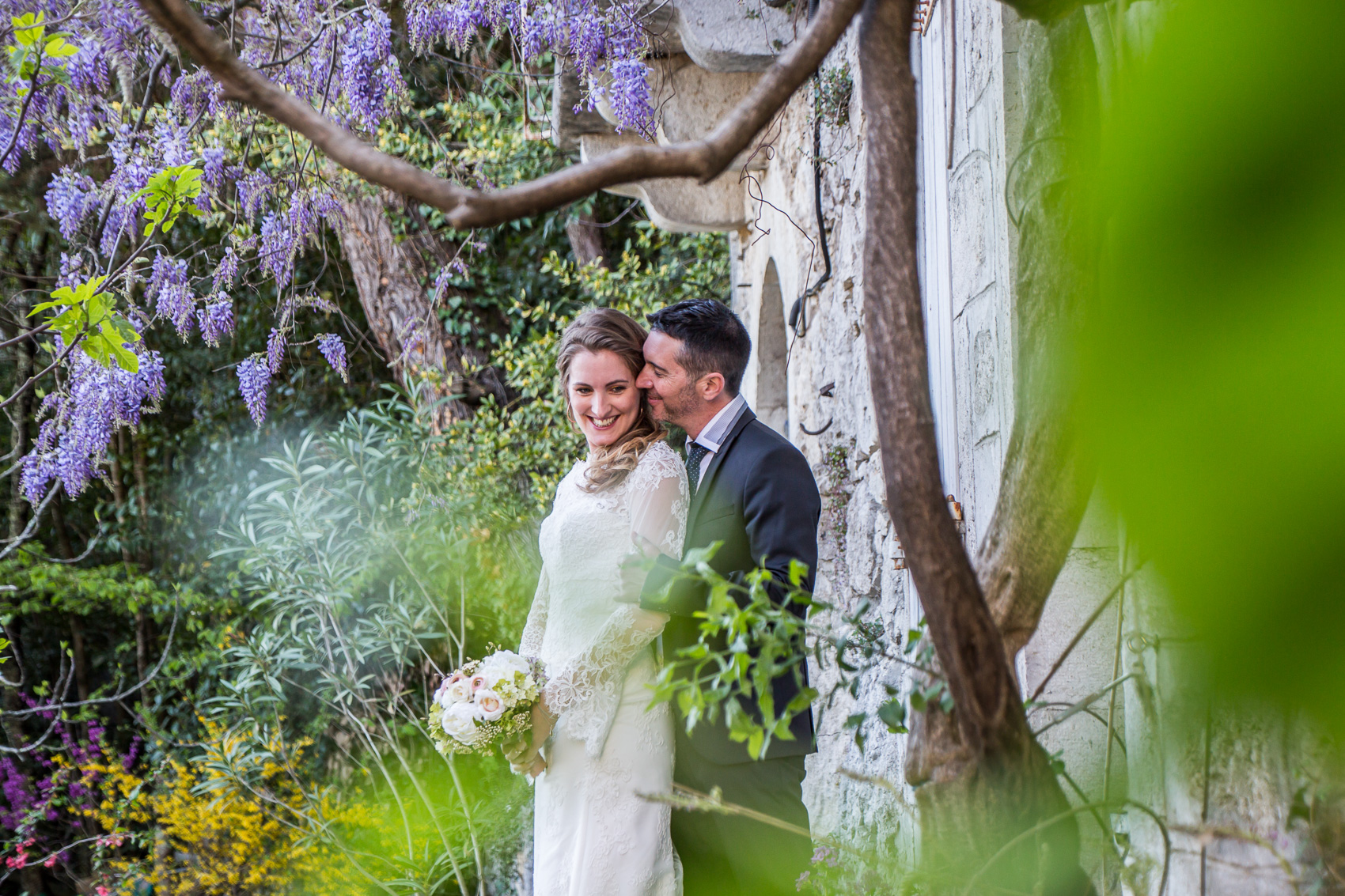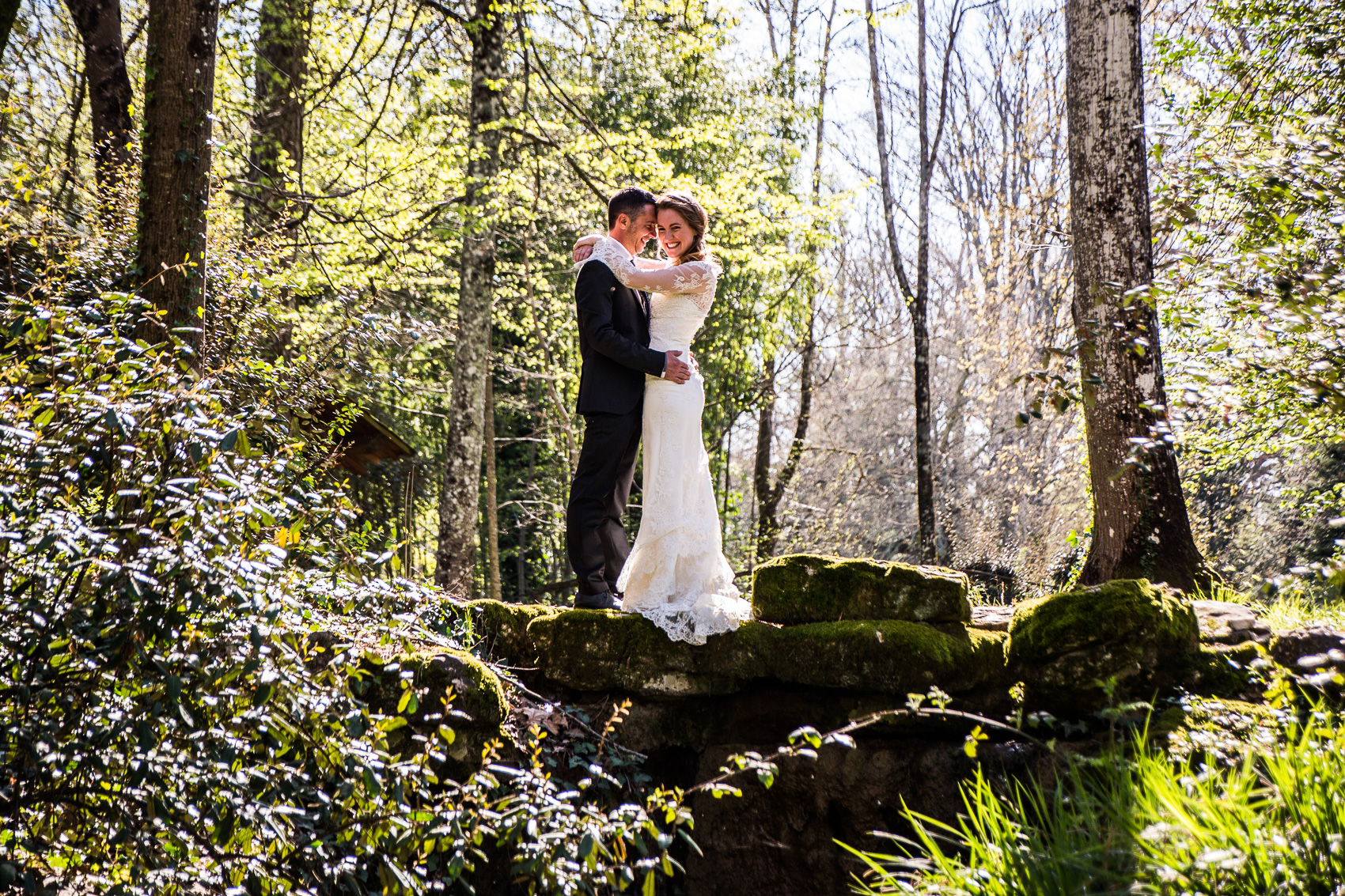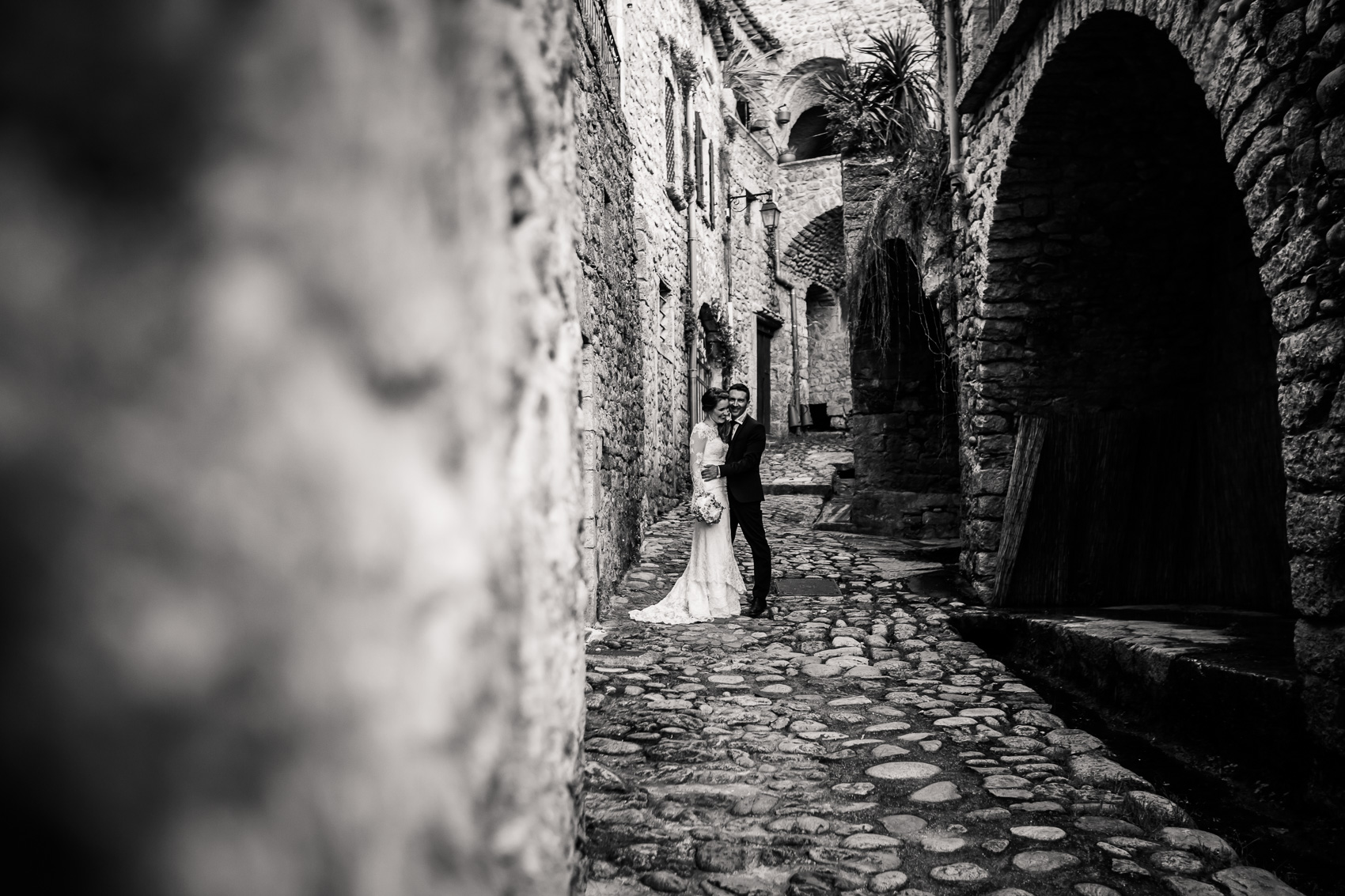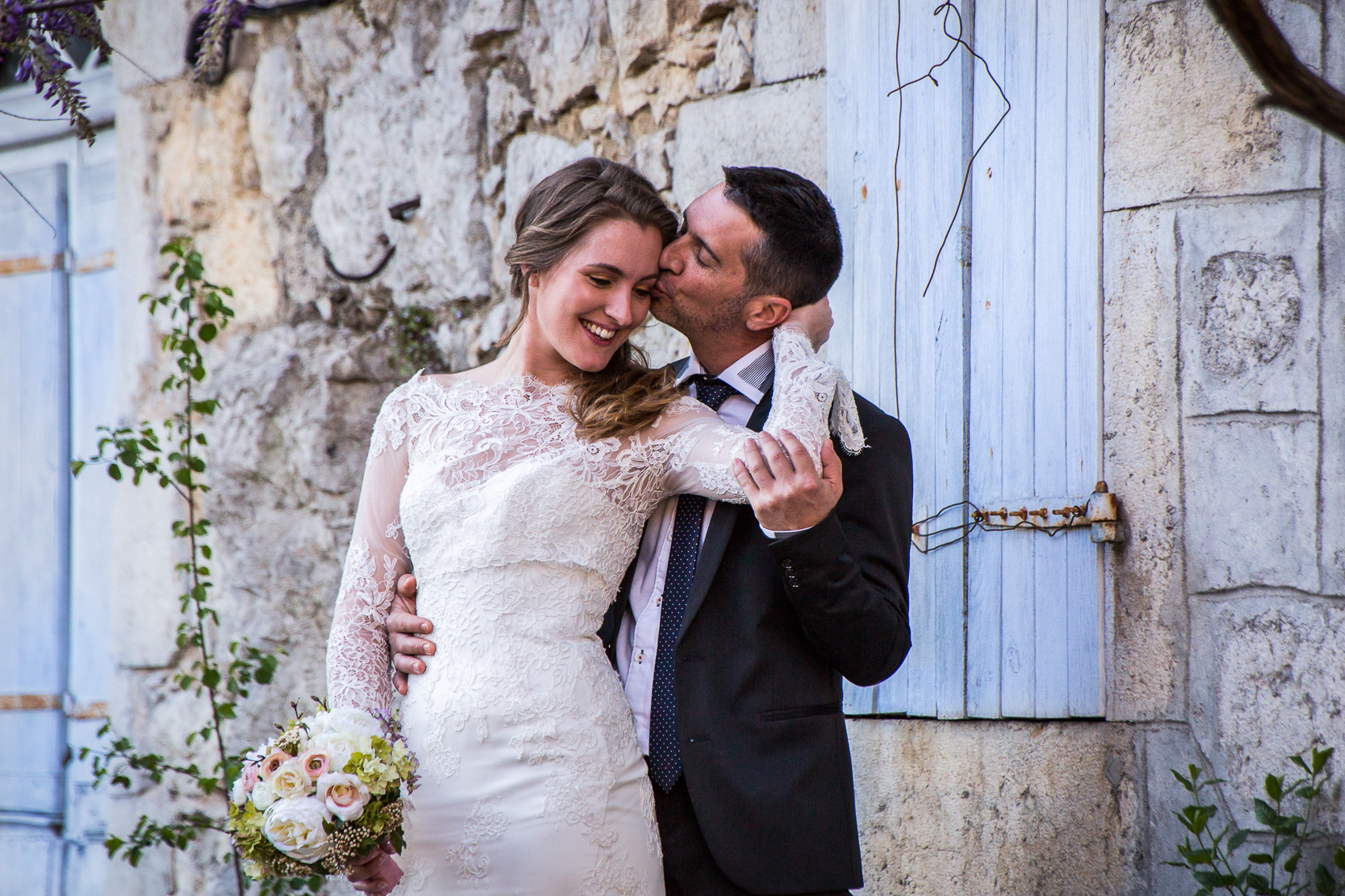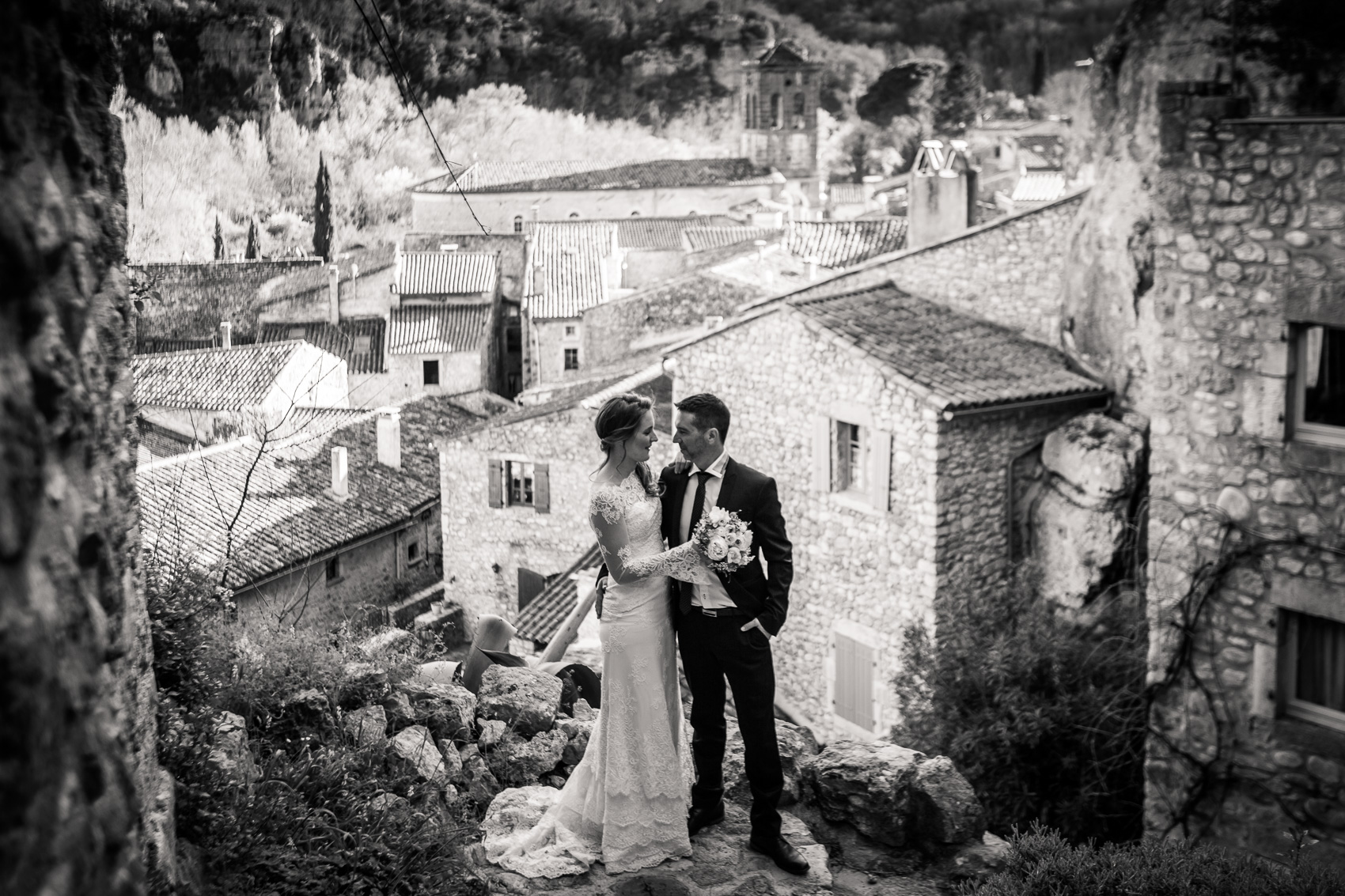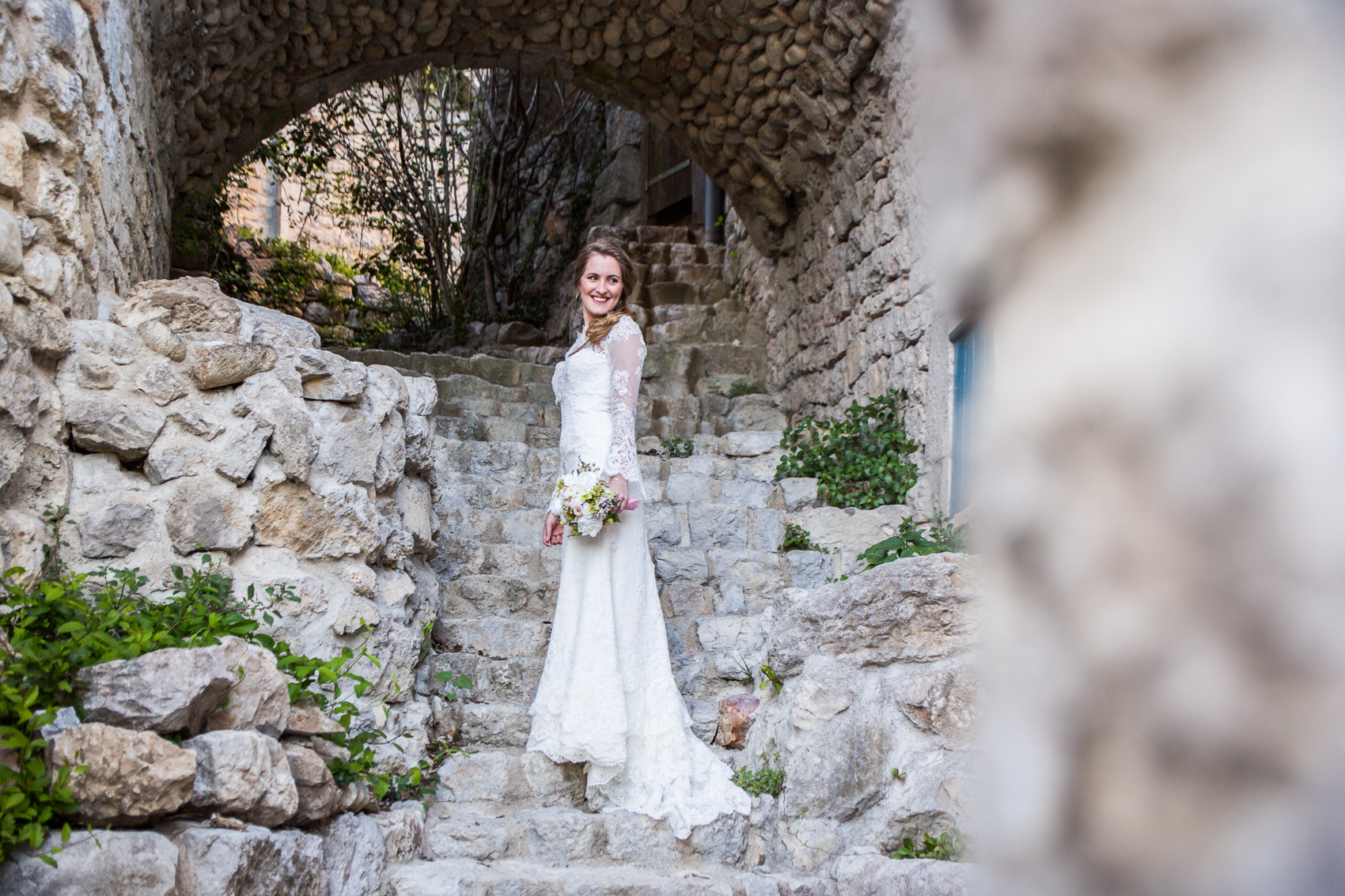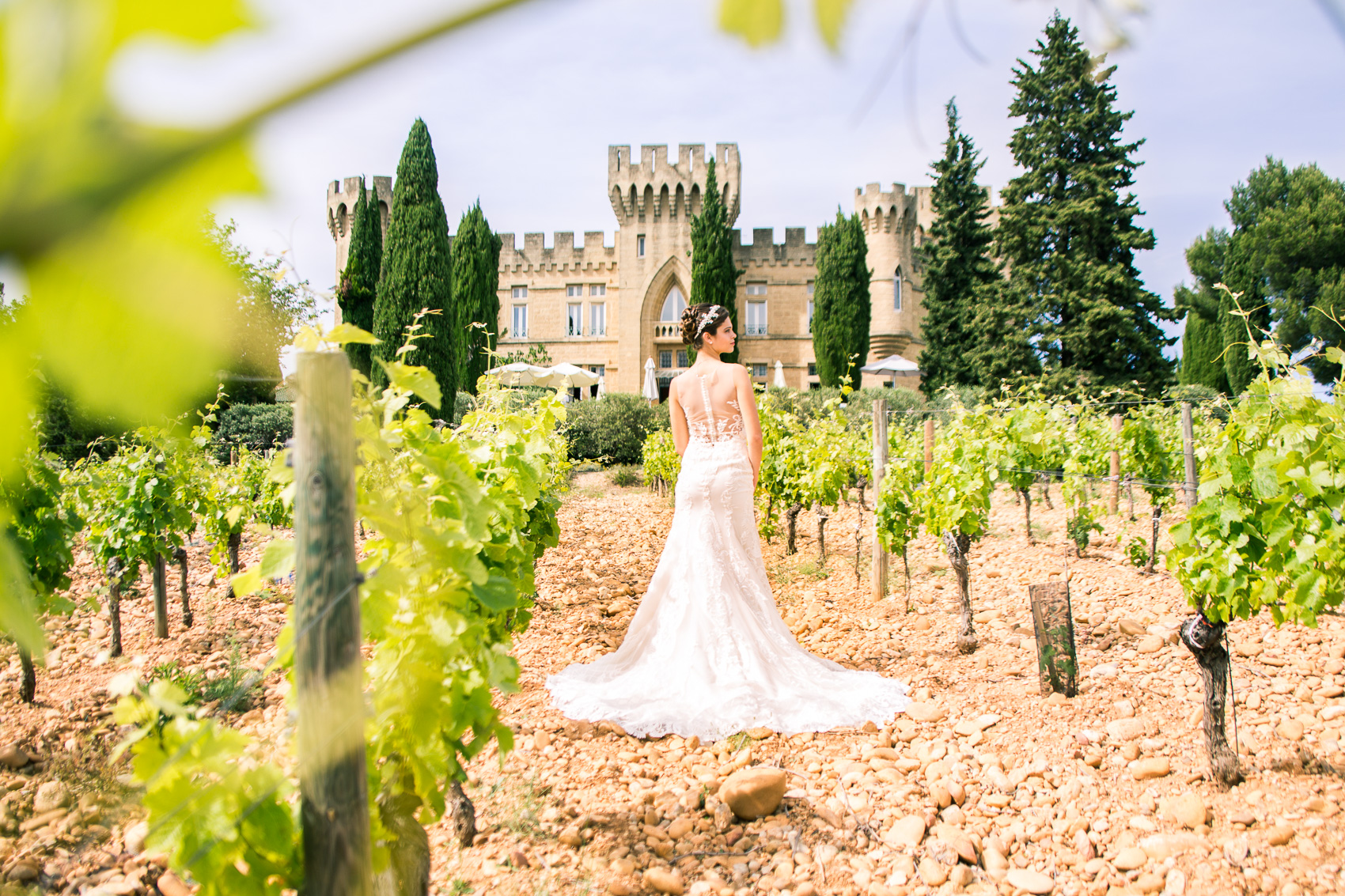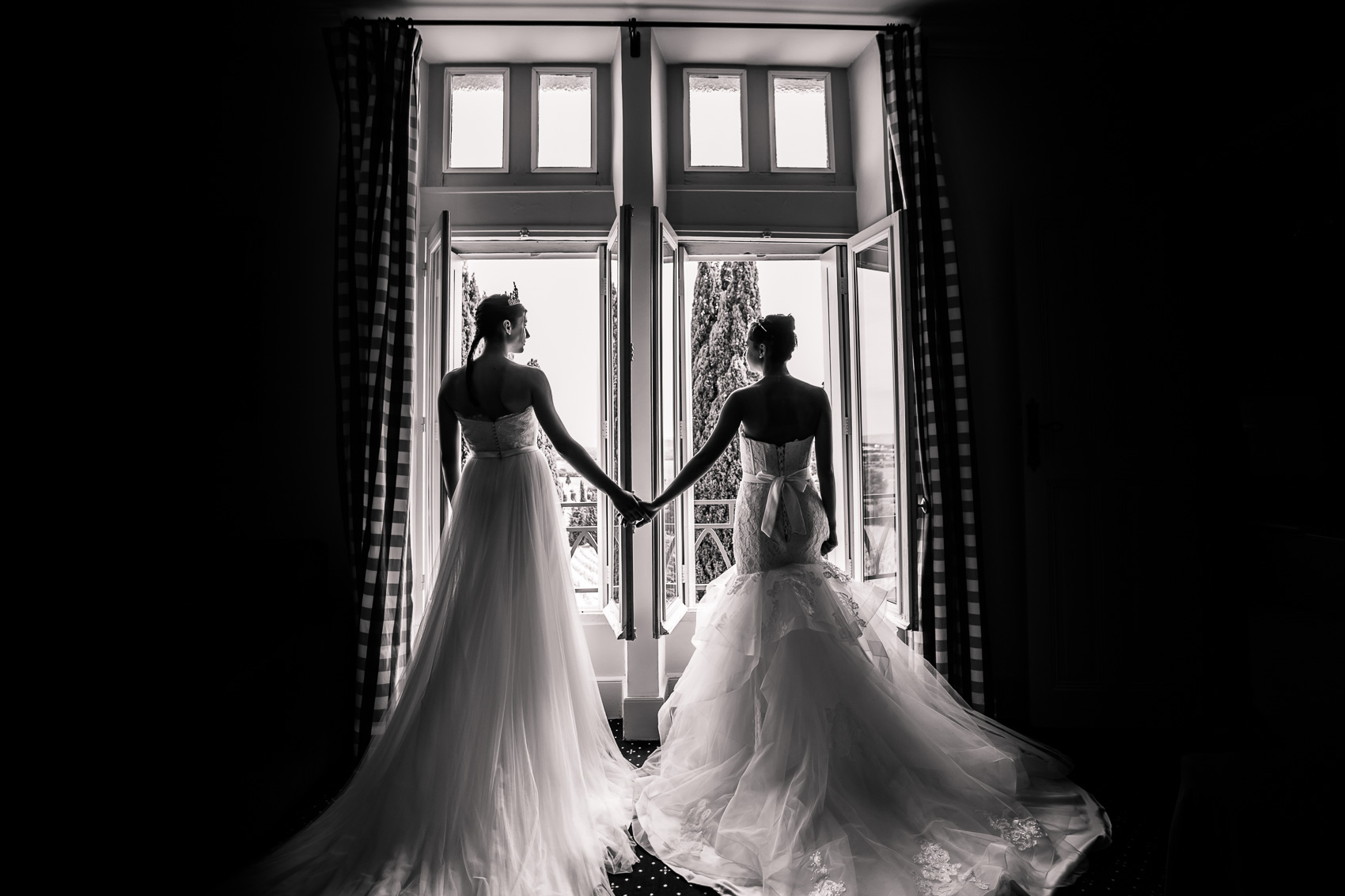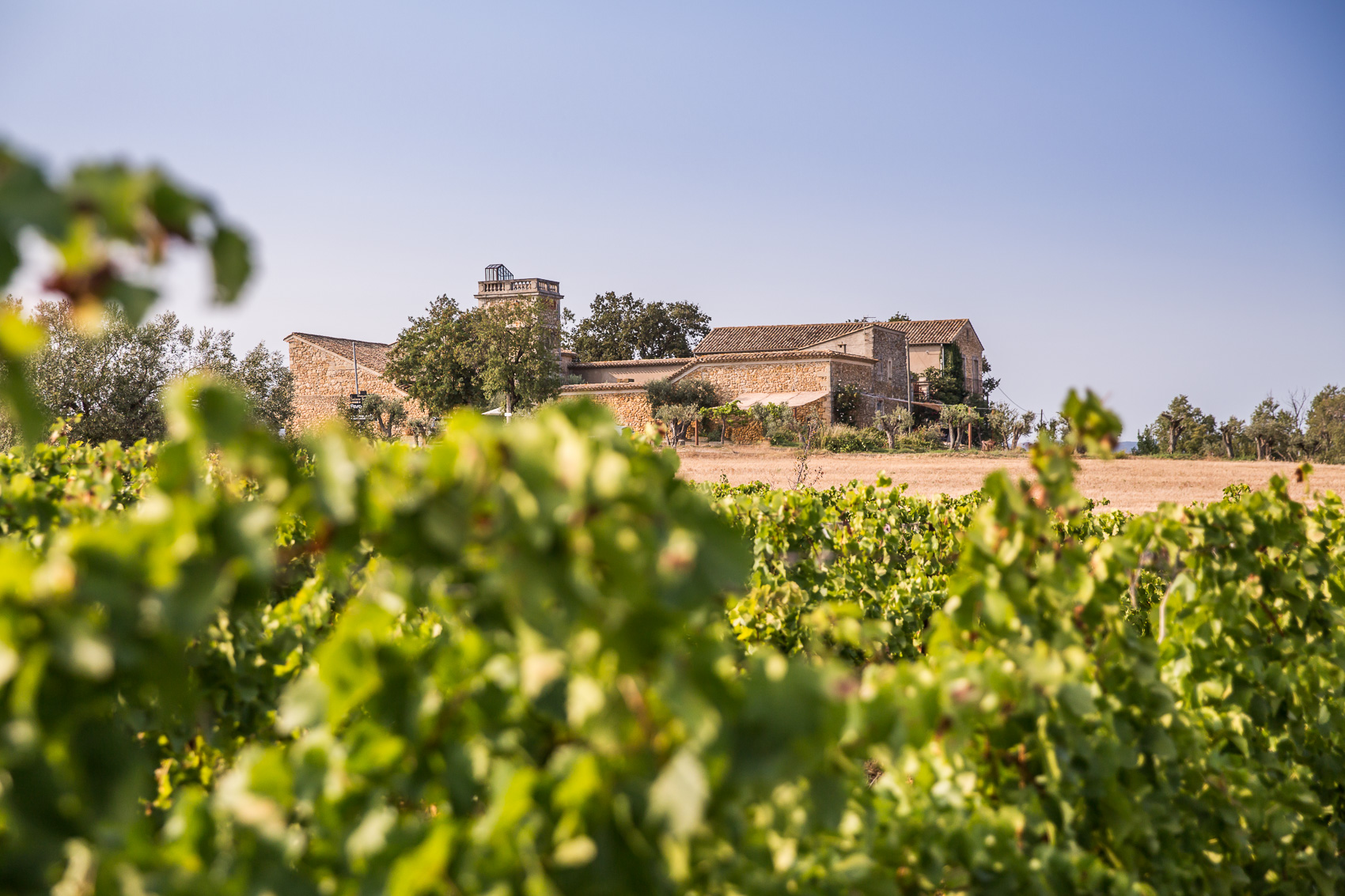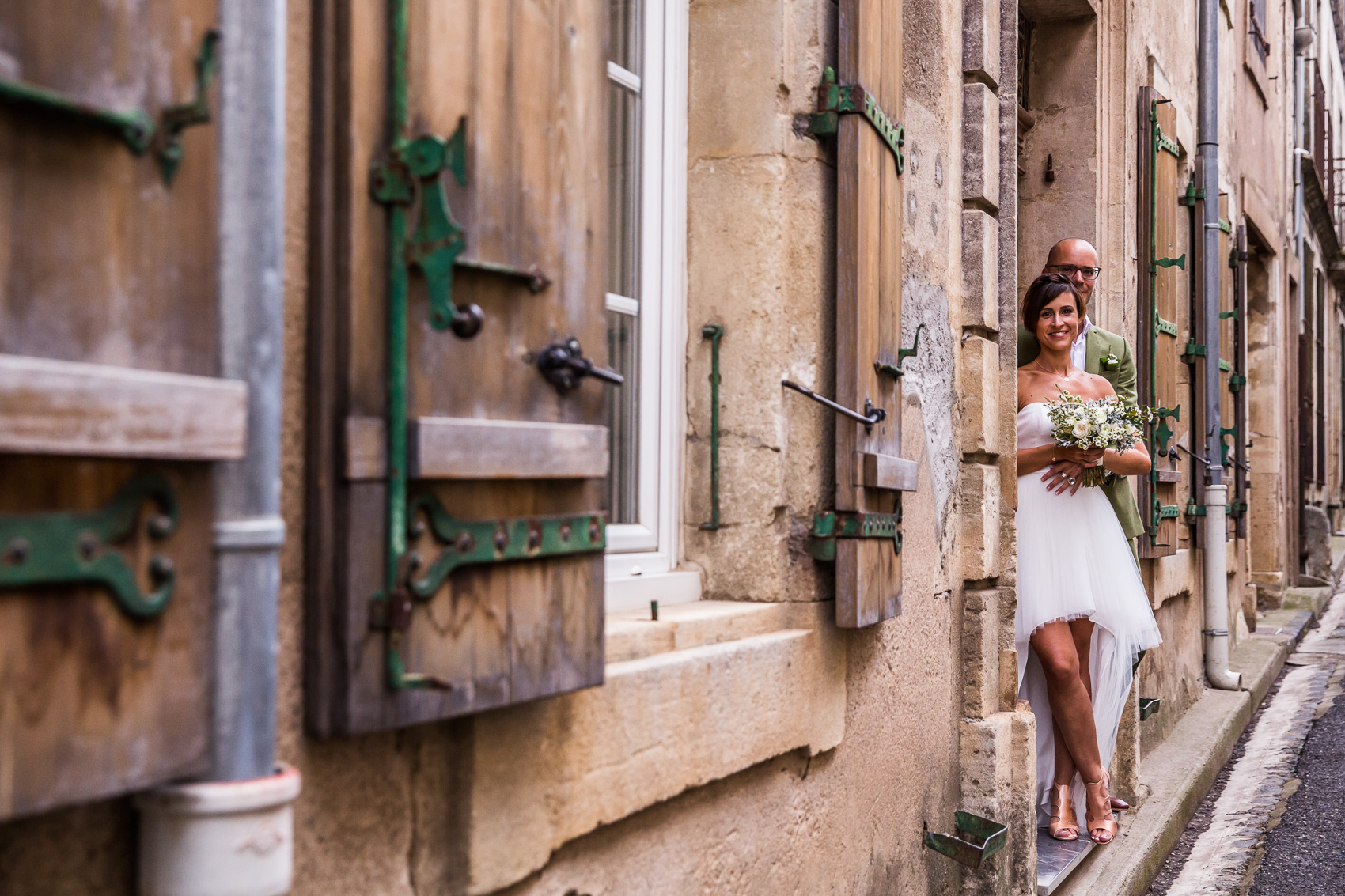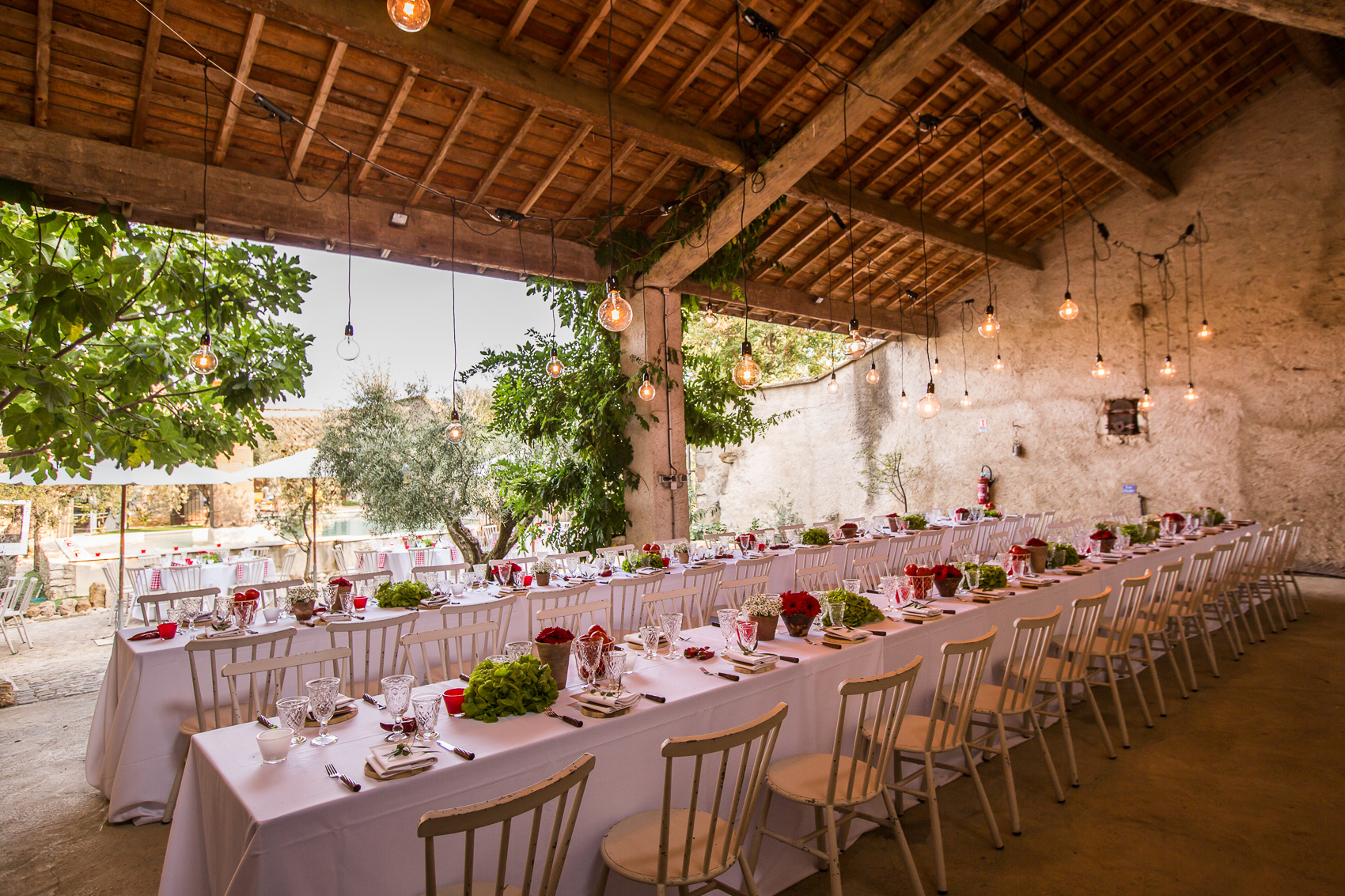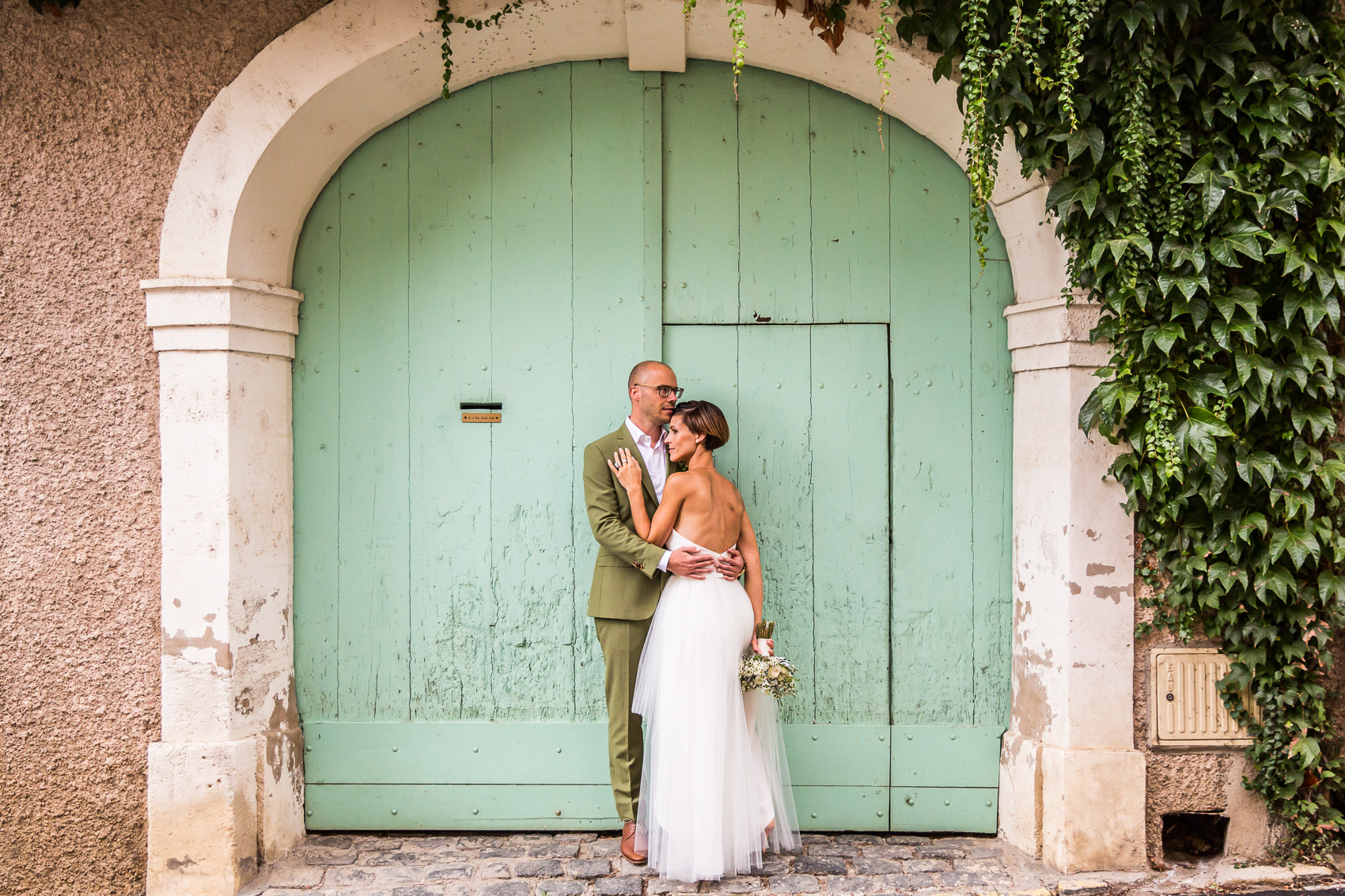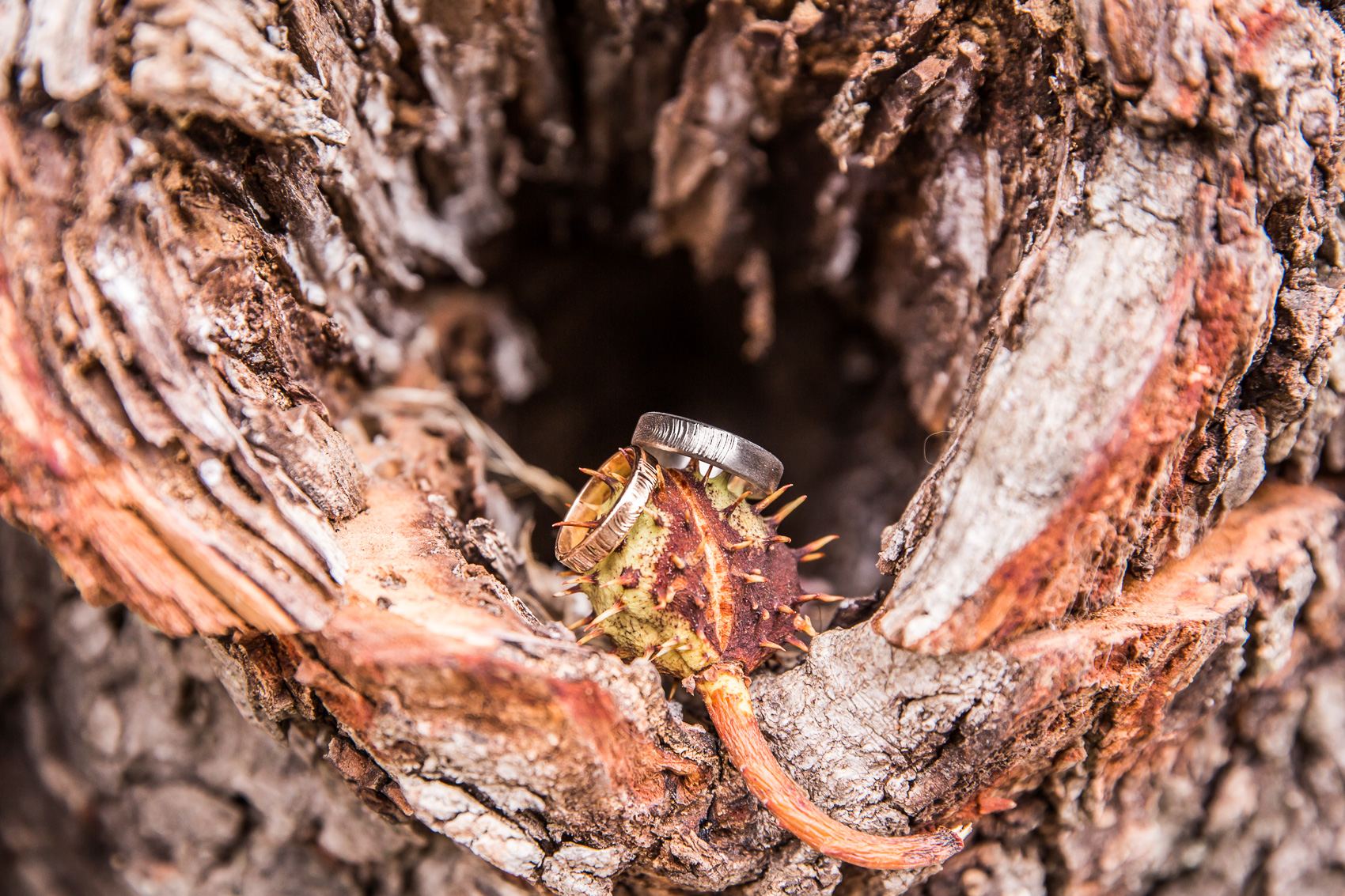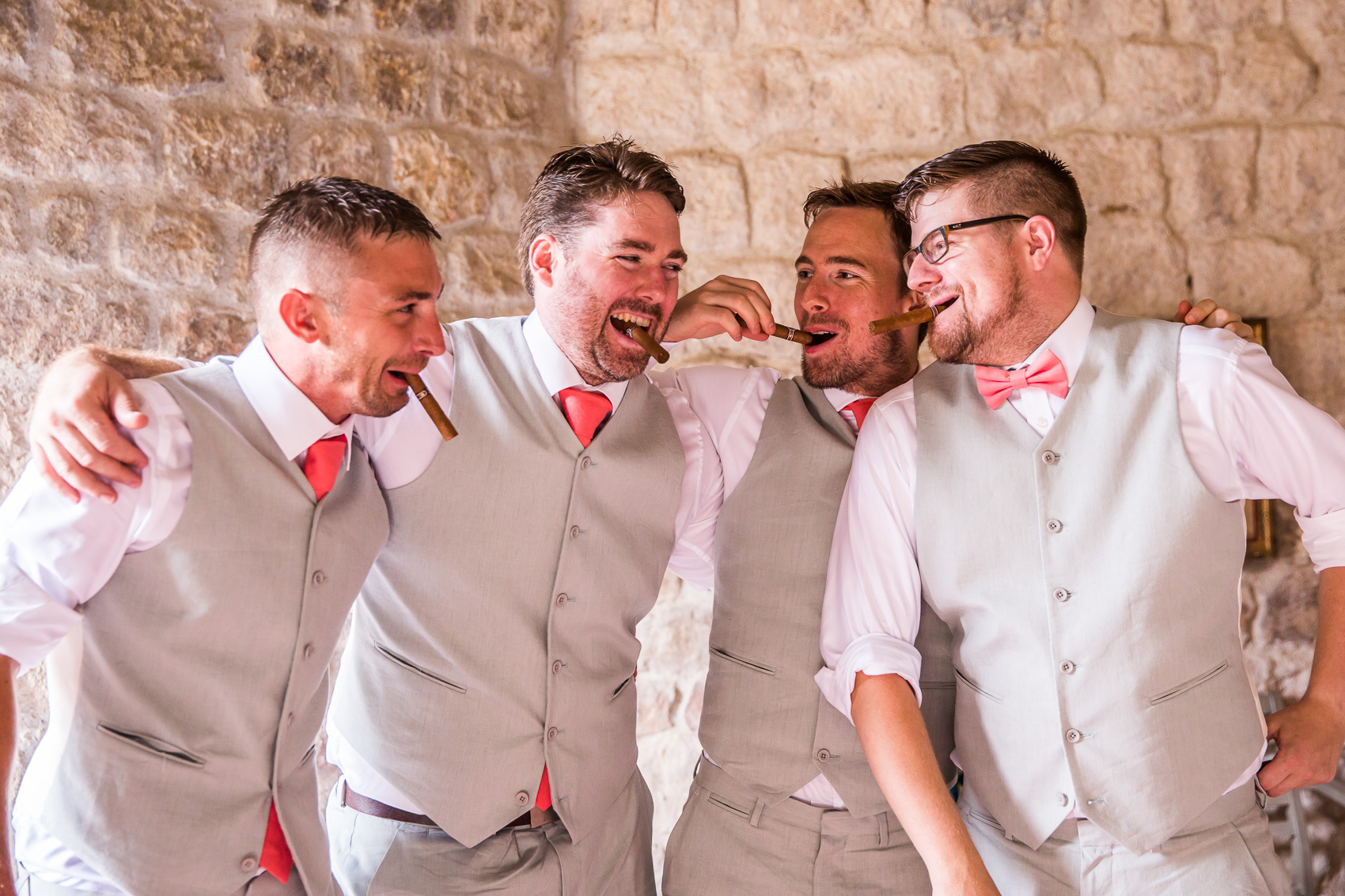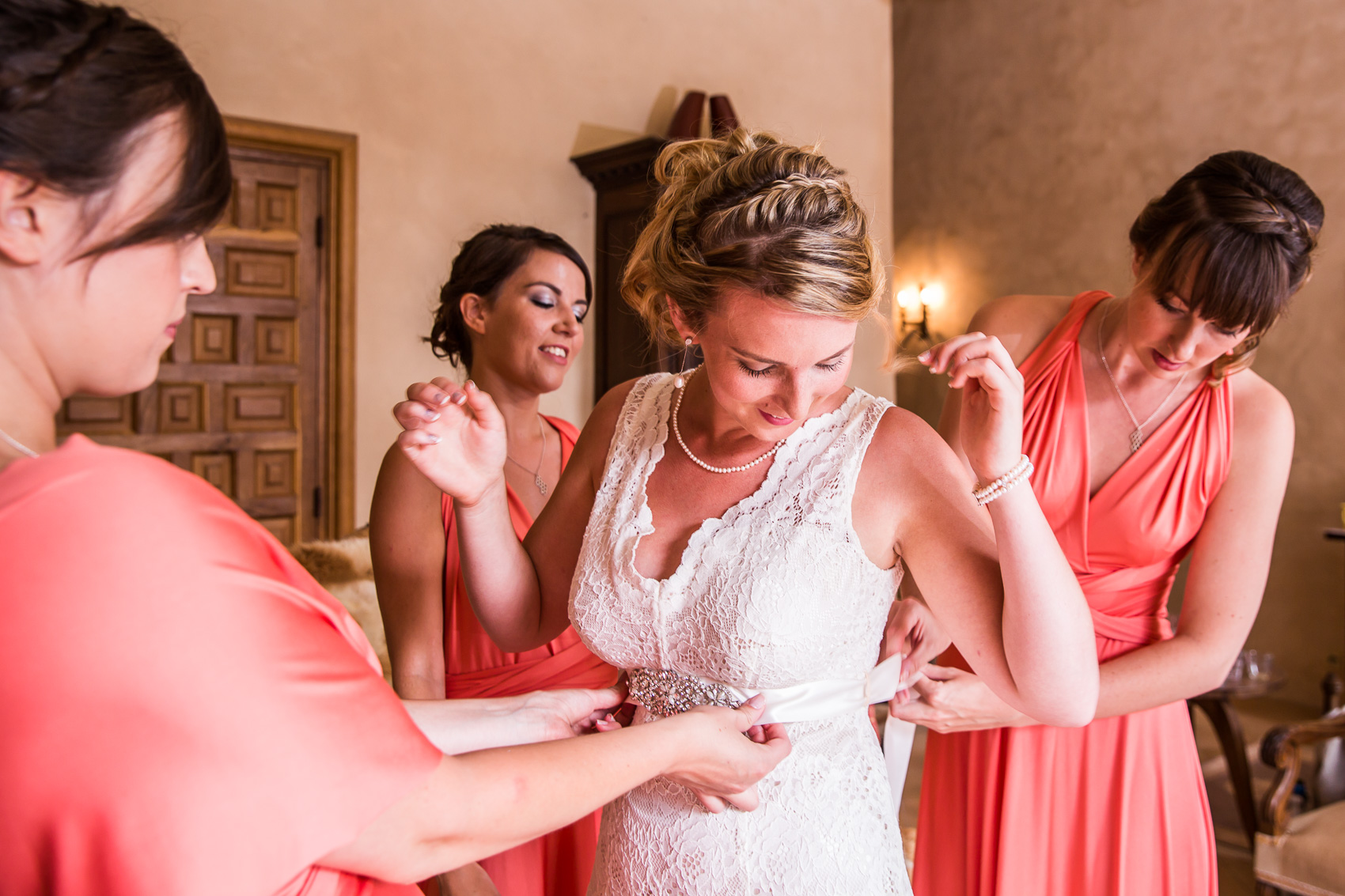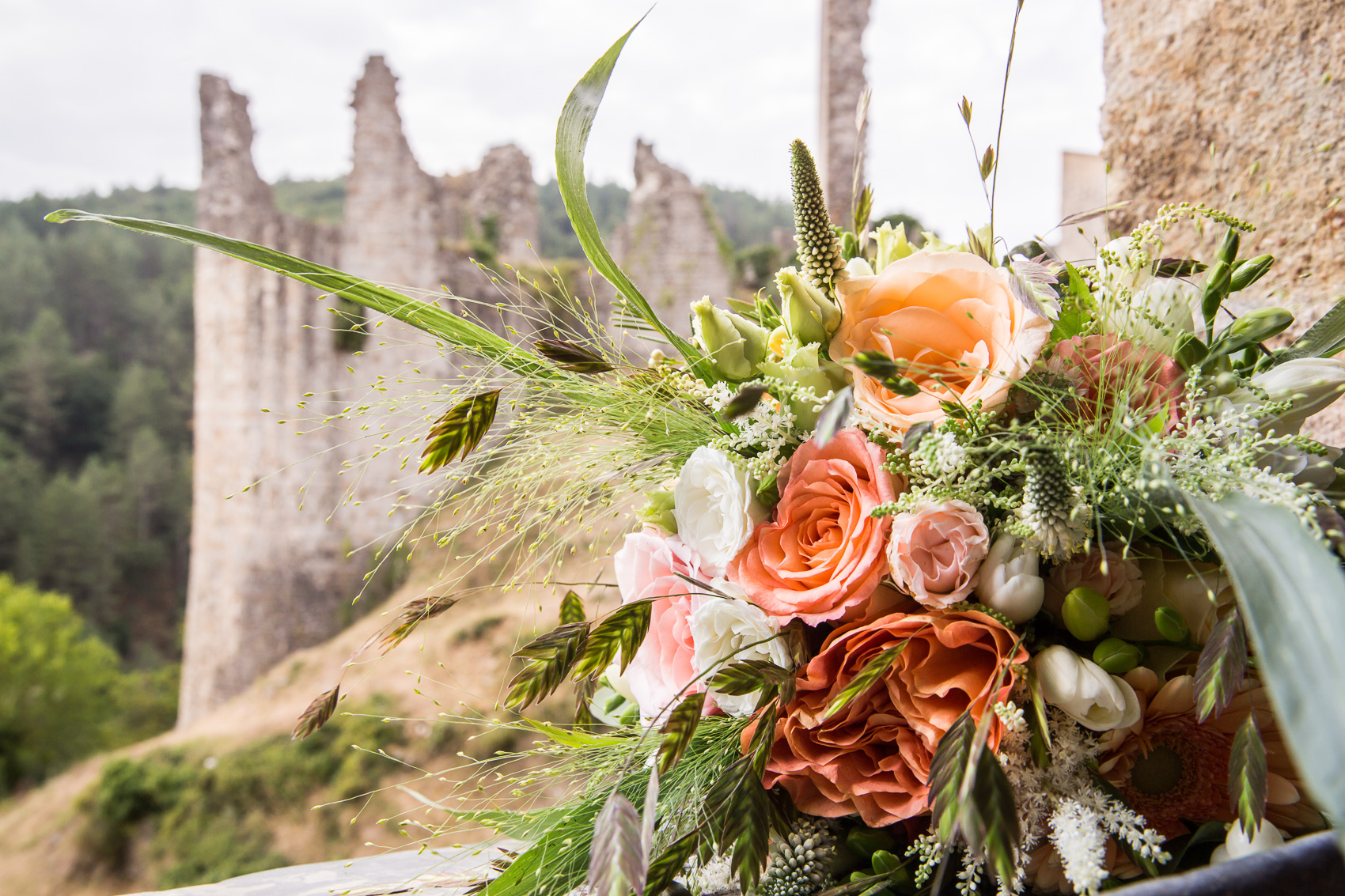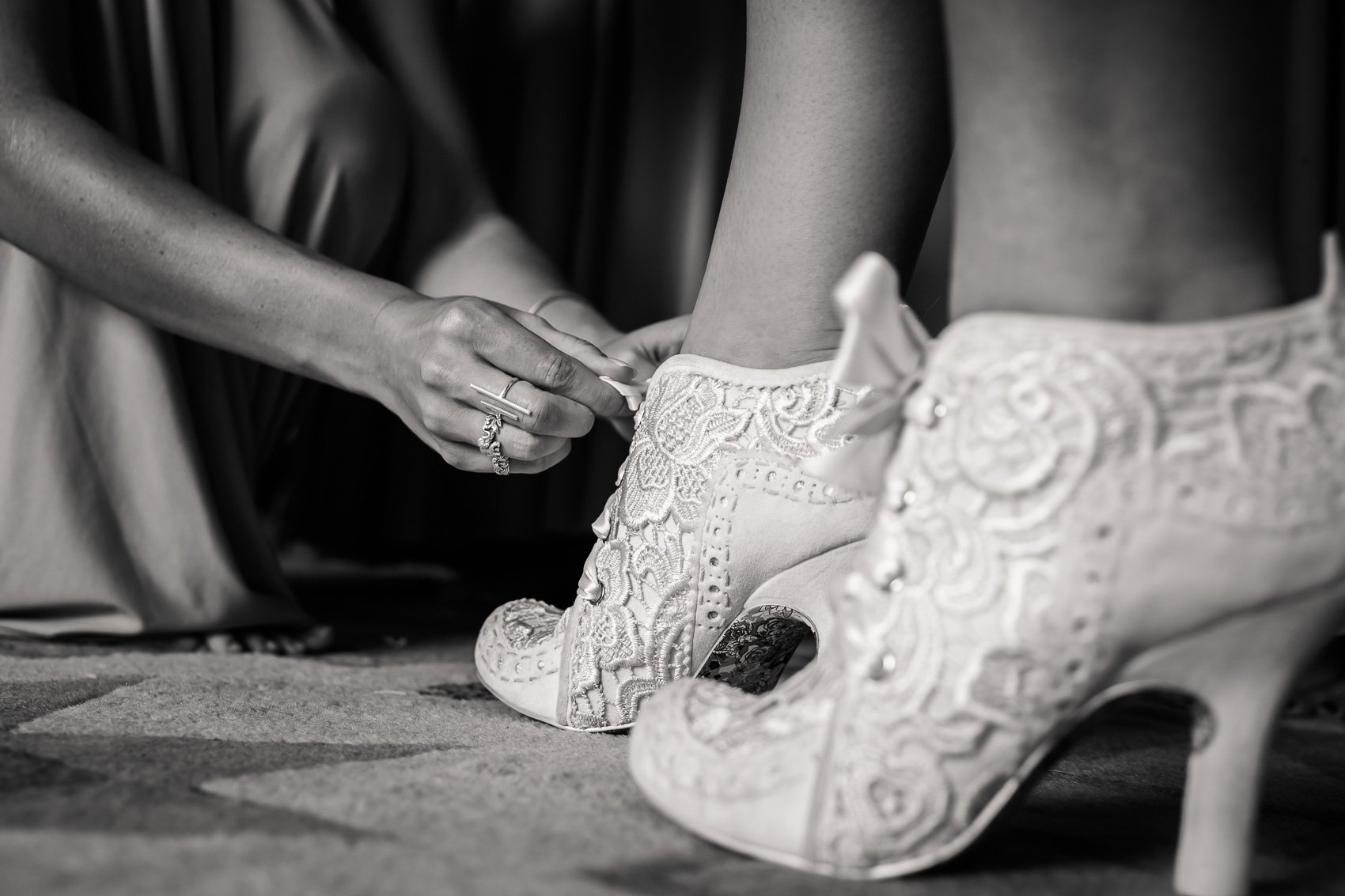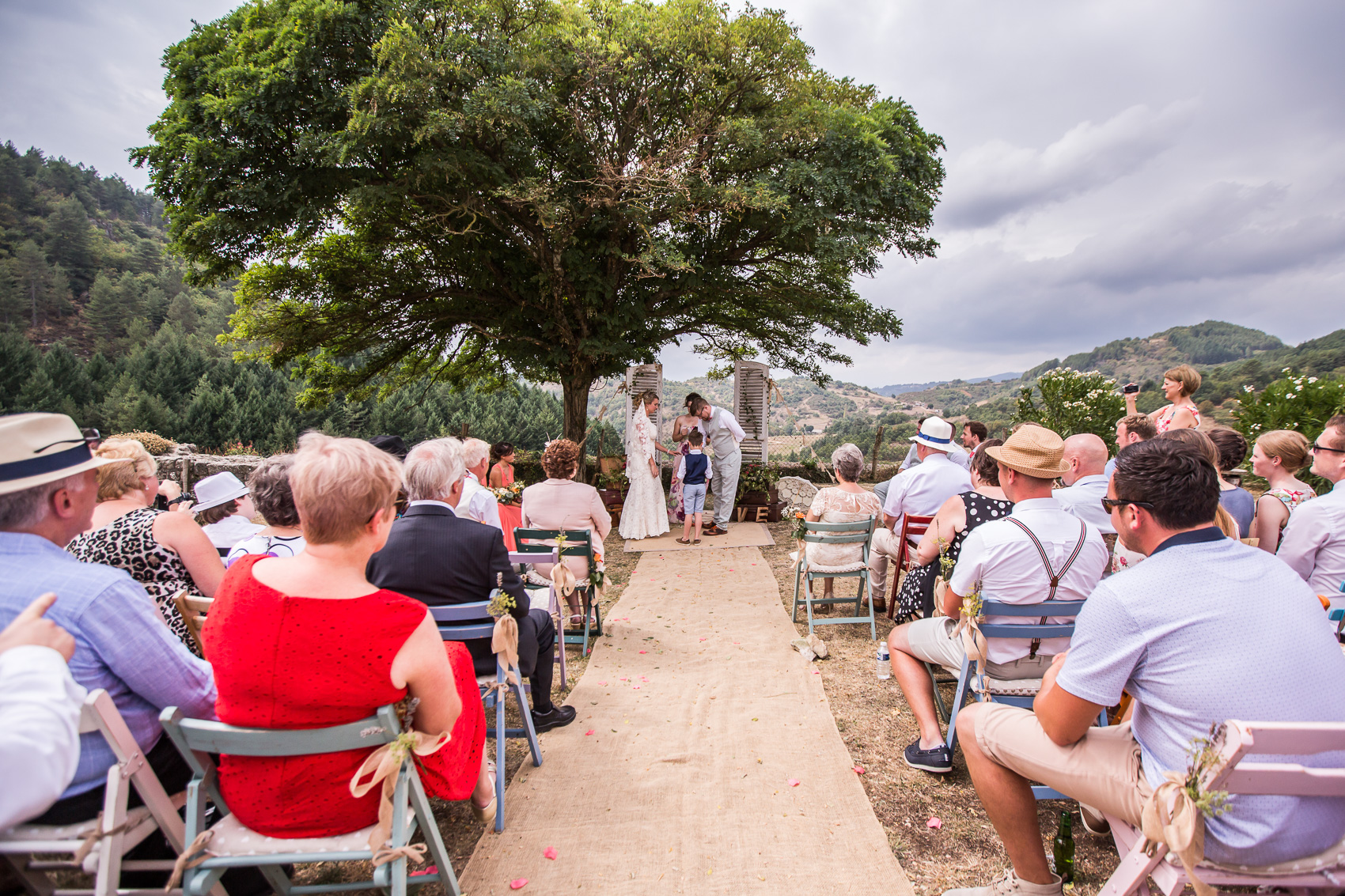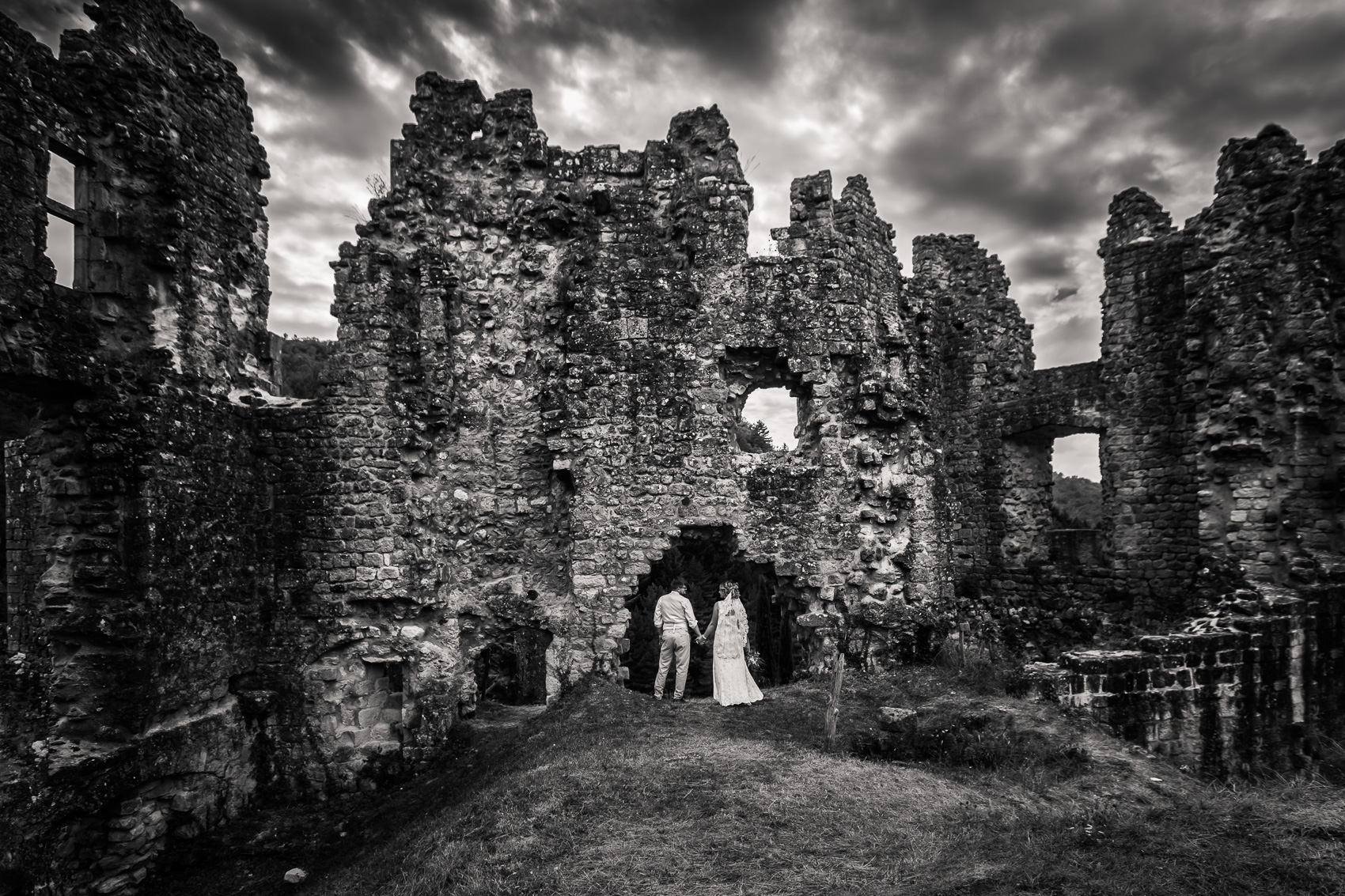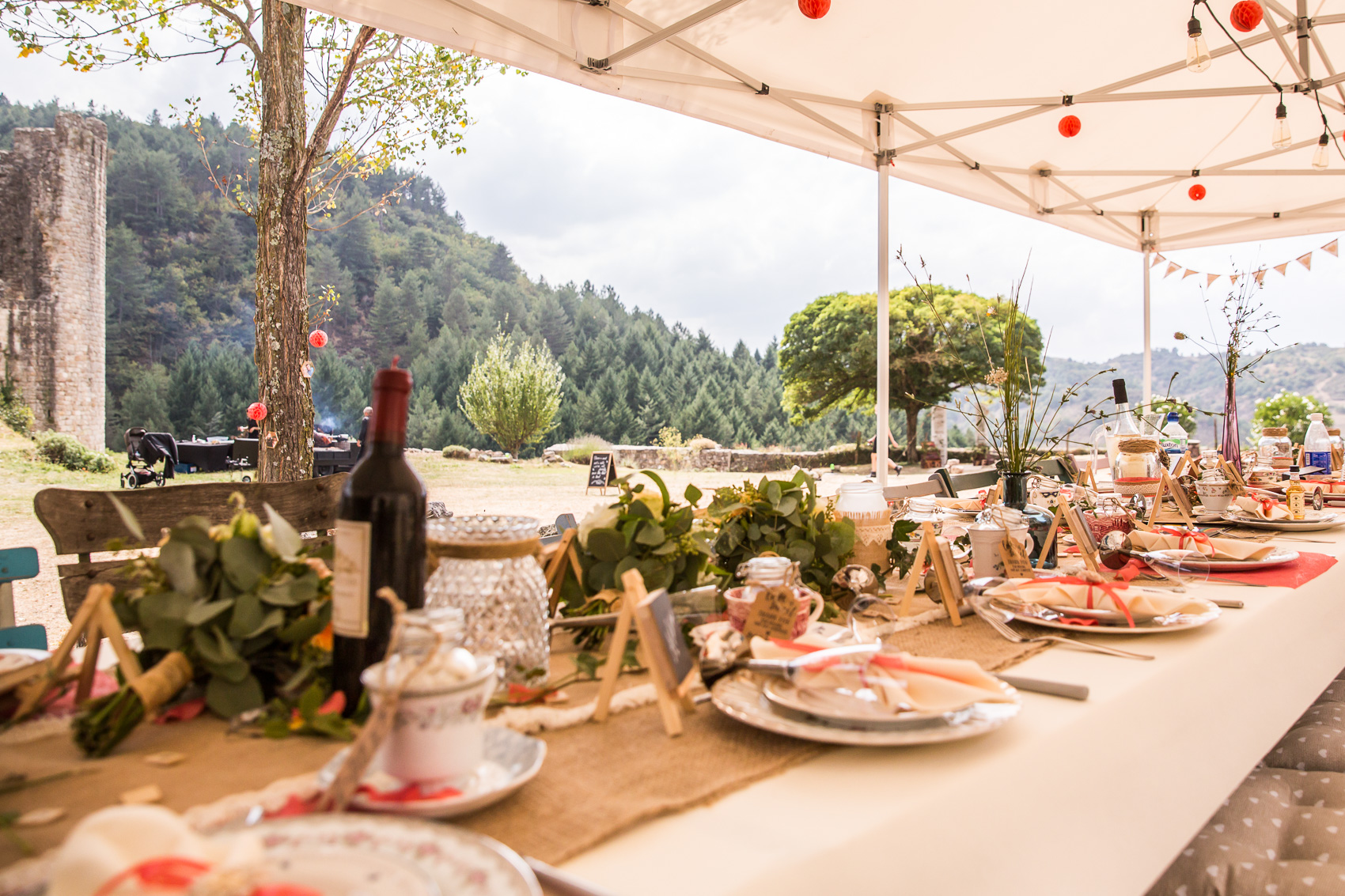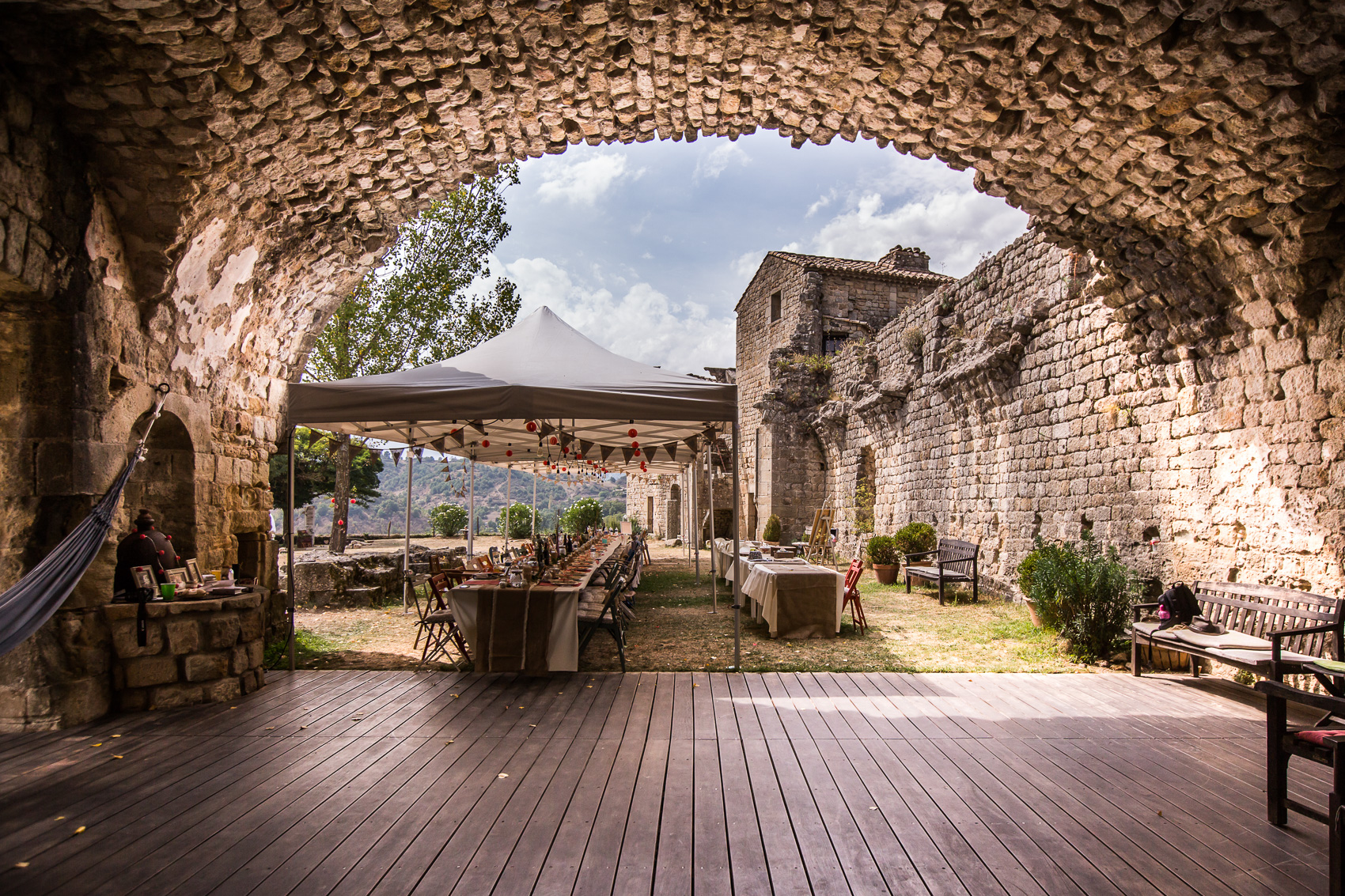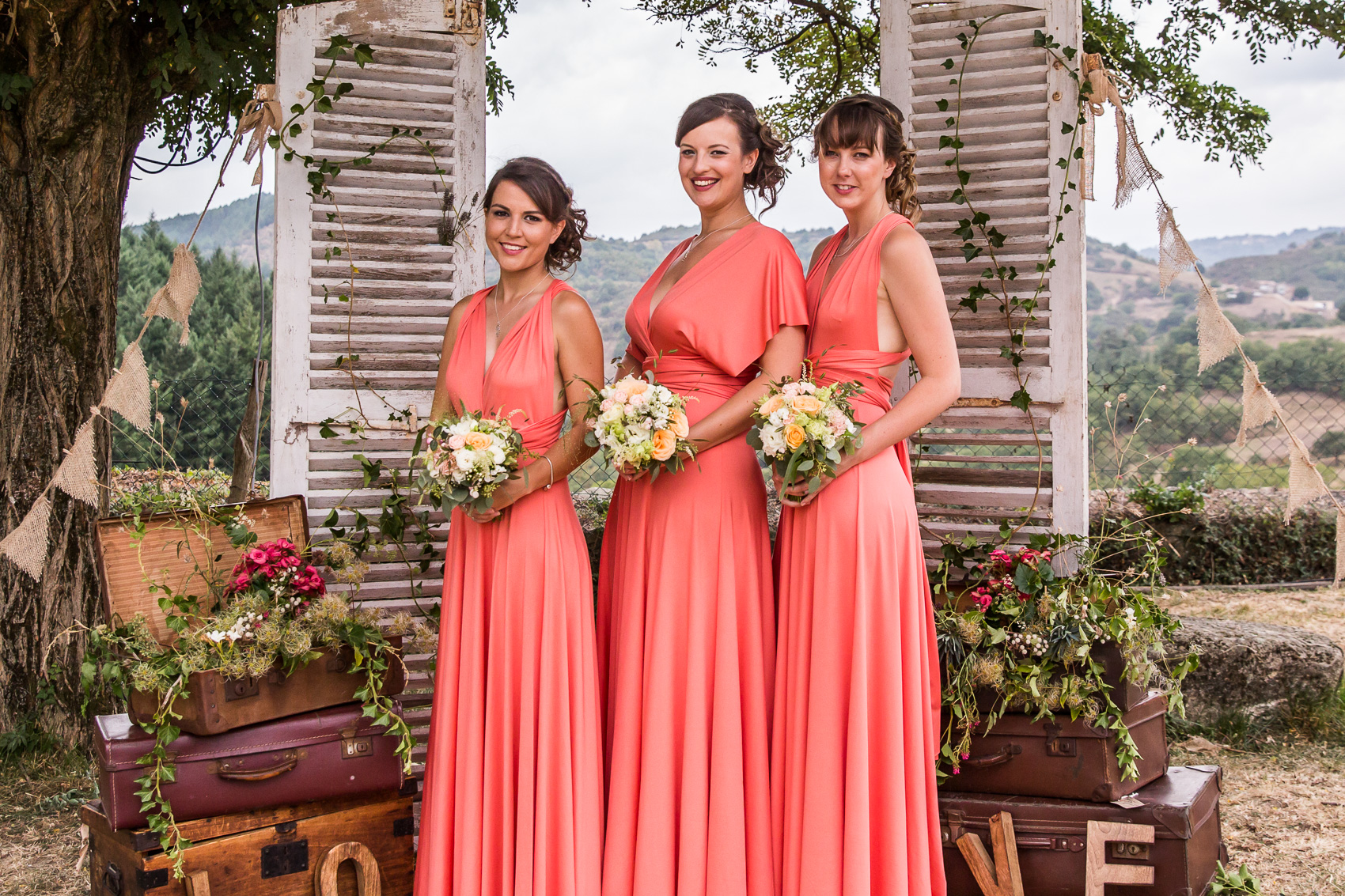 Weddings.
A wedding day is overflowing with different kinds of emotions, and instants with great affection. There are moments of great pressure, but also moments of peace and relaxation.
 But a wedding is, mainly, filled with love.. Seeing you overflowing with passion makes me happy. I can go a long way with it! I am taking care of capturing your most special days, so you can relive them further in time, along with their emotions.
 This element mix assures you of pictures that'll be as unique as these moments themselves.

I am travelling all around France, even to foreign countries such as Spain, Portugal, Italy and Switzerland.
As you have been able to read, no matter what your wishes are, and no matter where you would like to marry, I'll be glad to stand by your side.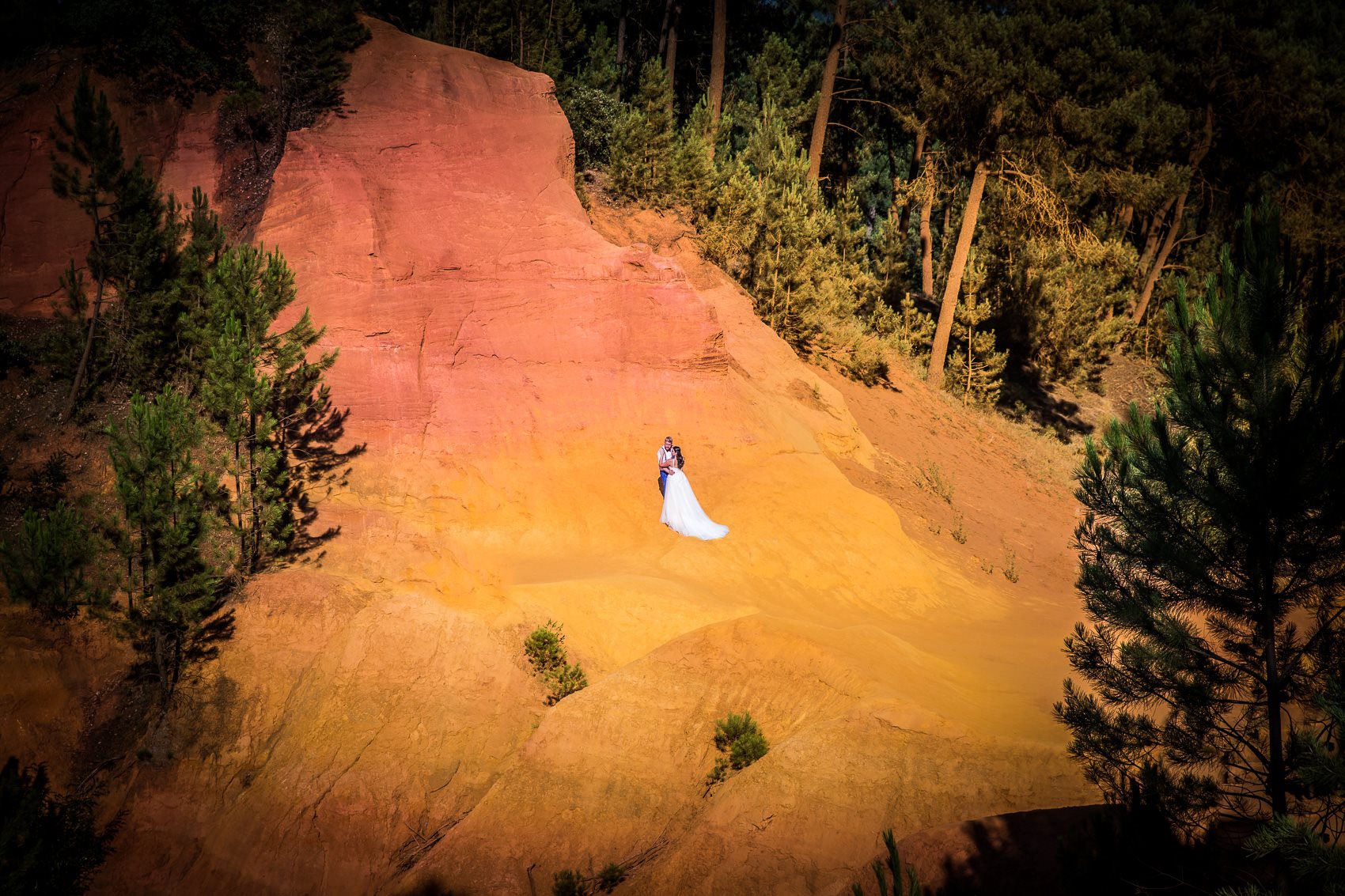 Prices & Formula's
Every marriage is different. That's what makes my job that nice! I also know that every couple has its own desires. That's why I am offering you several formulas.
Several options are proposed to you. Visualise the amount of hours you'd like me to spend with you, along with a great album, and we'll work something out. I am also offering an opportunity to  order two additional albums, just so your parents can always look back to that beautiful day, and feel proud.
Everyone will find their own perfect fitting formula. And obviously, which is non-negligible, a formula that fits your budget.
My formulas start by 1790e . Do not hesitate to contact me, so we can discuss our possibilities.

Investment.
At this very moment, you're probably thinking « that's a lot of money! » And it sure is. But getting married does cost a lot. This day is yours, it has to be perfect. To immortalize it in the best possible way, and to ensure quality photographs, I am investing a lot into my knowledge and equipment.
Here's an indication of it:
To ensure you that I'll be photographing no matter what, I always have a replacement camera close to me. If one of them had just broken down, I would just use the other one. That way, I can assure you not to miss one single moment. These devices also have their own cost. One camera by itself easily goes up to 3000e, the camera lens costs 2500e , and that goes without talking about memory cards, camera flashes…
 Double that up, and you'll understand that the prices I ask are necessary just to reimburse the equipment. And again, that goes without speaking of hotels, highways, insurance, government and taxes…
 Obviously, I do edit my photos. That's why I need a good computer, as well as an expensive photo editing software. I'll be perfecting your pictures, so that they match your expectations perfectly.
By the end of the day, your photos will reflect the most beautiful memories of it. I'll be by your side all day long, taking small breaks, just so I don't miss a bit of it.
When I get home, exhausted but satisfied, I make a backup right away.
Nothing has to be able to happen to your pictures. After a while, you will receive your photographs. And then you'll be able to relive your big day. All of the emotions, the romance, the intimacy of the moment, captured forever. You'll be amazed to go back to it.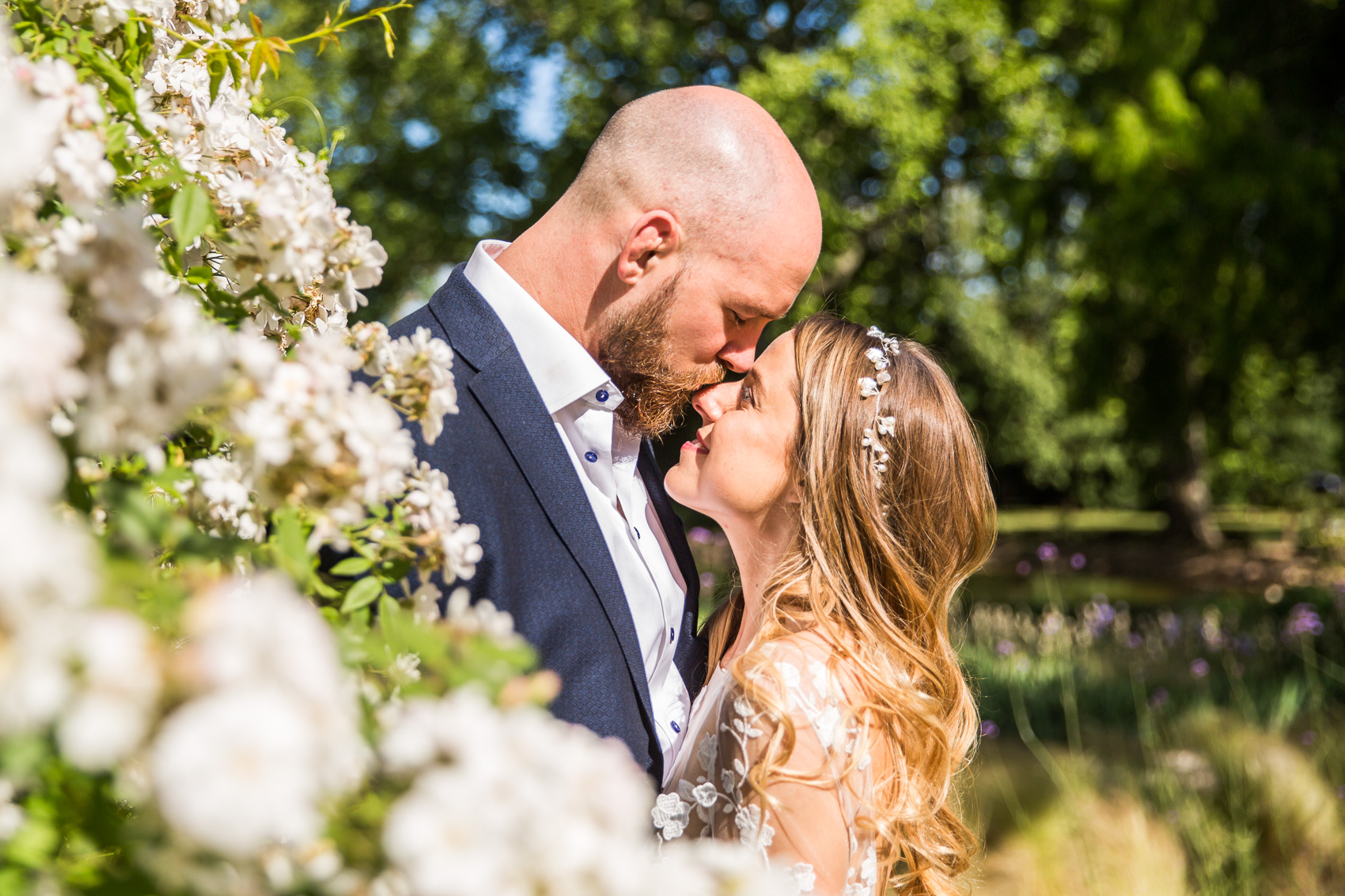 In the end, planning your wedding will take about a week. Think about our first contact, first meeting, my preparations, the travelling, because I do also take that very seriously.
I usually make sure to be at the wedding location the night before, because you never know what might happen: A flat tire, an airplane delay, an accident… Etc
I do not want to take that risk,  your wedding day will be one of the most beautiful days of your life.
Thereafter, I like to work long days, so I can capture as much as possible. Then I'm in for a solid week's work, between selection the frames, creating an online gallery, rework your photographs, creating an album. This costs me time, money and energy, but I do it joyfully. I love seeing you together, photographing you. I hope you now understand where these prices are coming from, but also, that you're understanding I do take this very seriously, and that there is nothing I like doing more.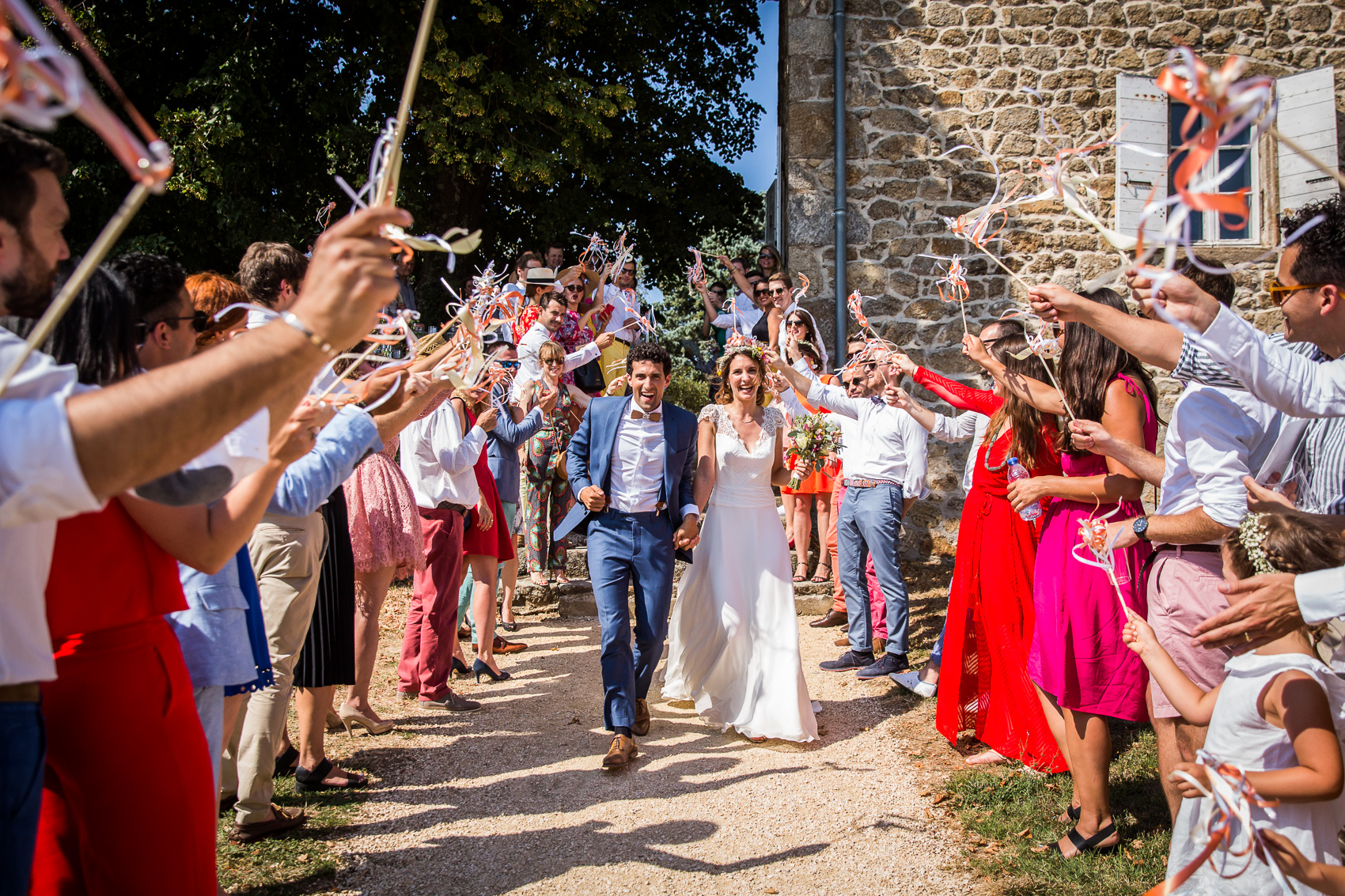 Are you interested in me as your wedding photographer? Awesome! It'll be my pleasure. When you'll decide to contact me, we'll set up a date so we can meet. I'll be glad to hear all about your expectations, and all about their details. In addition, I'll be able to explain more precisely how I like to work.
 Are you living too far away for us to meet in person? That's not a problem. Our meeting can also be done by phone, WhatsApp, or even via Email.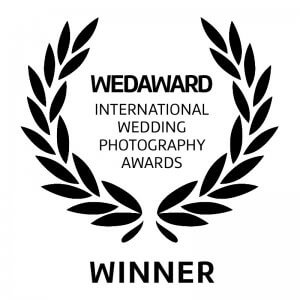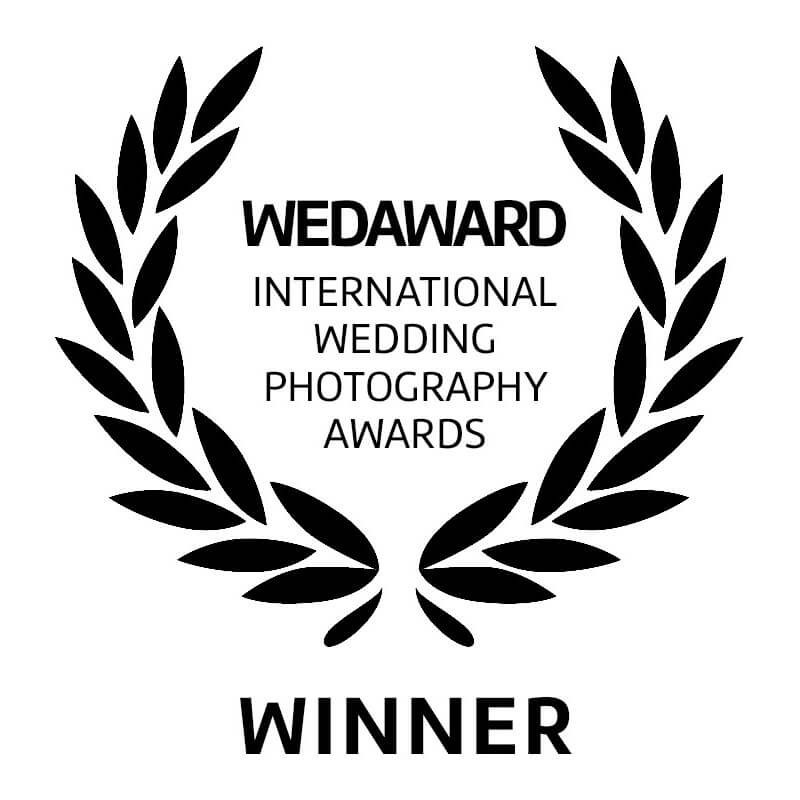 Winner Awards.
I am so happy and proud… I've won some International Awards.
Each month there are entries of very high level, by wedding photographers around the world, and less than 5% of the photos are selected by judges…sooo cool!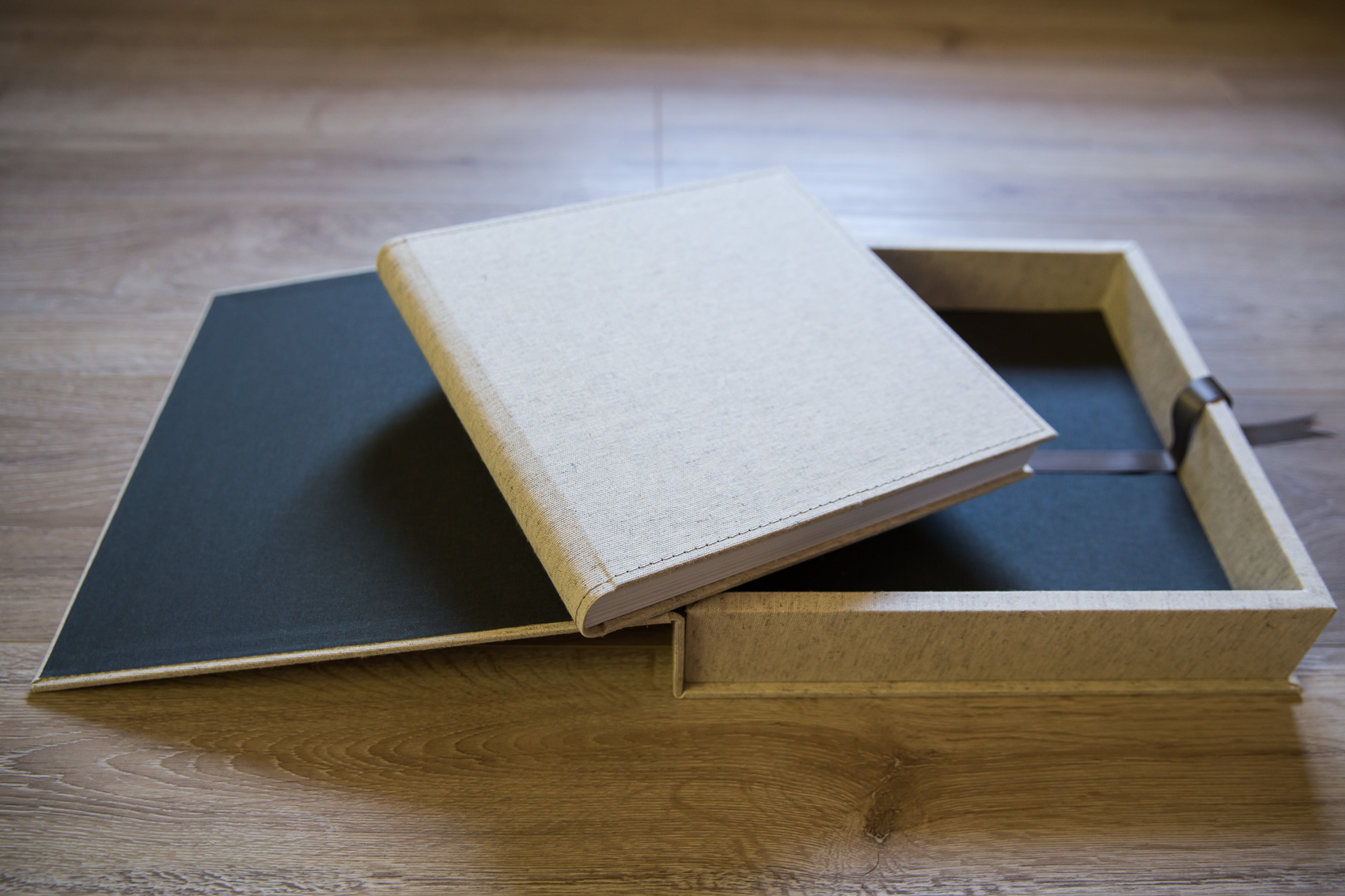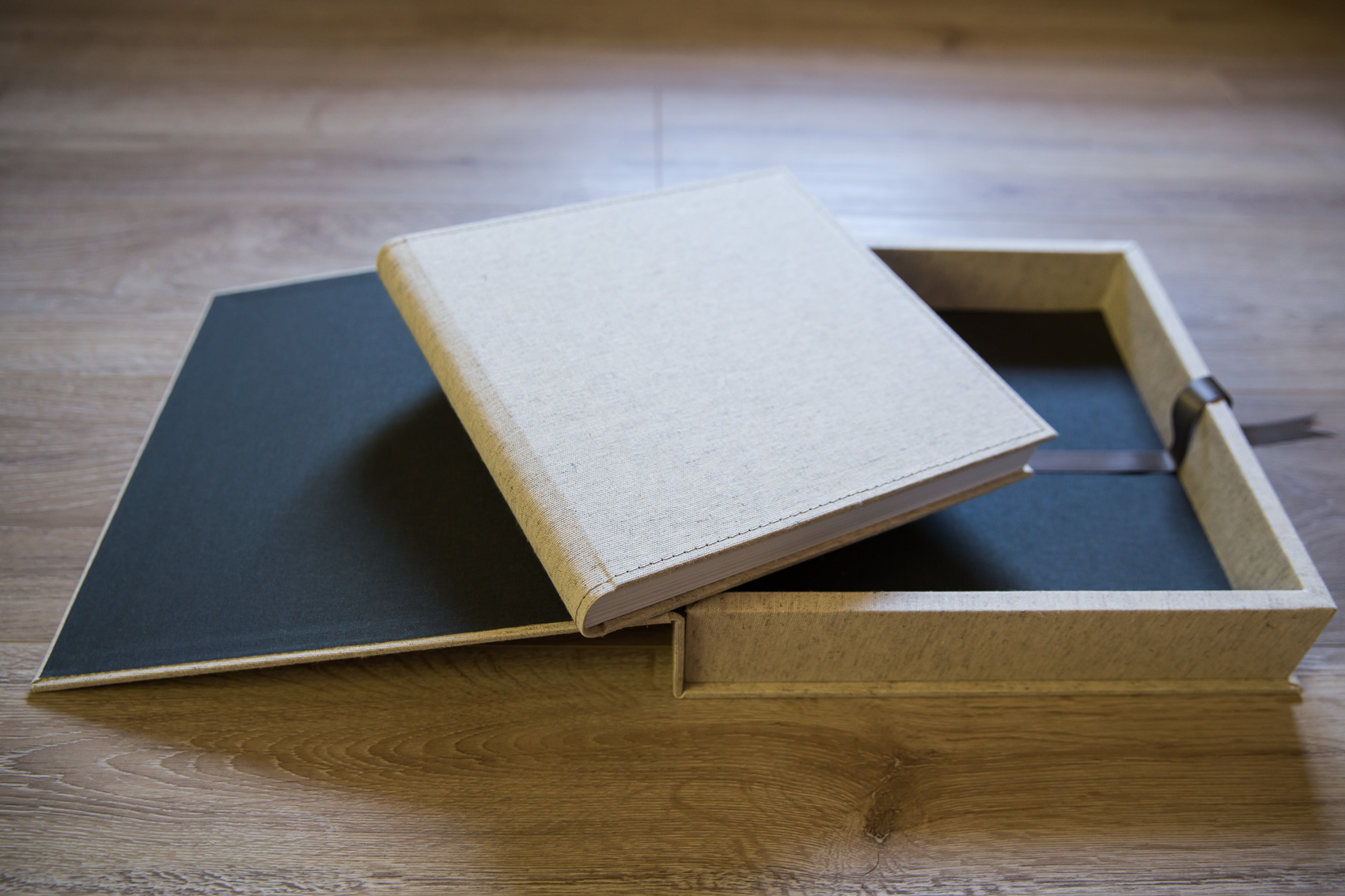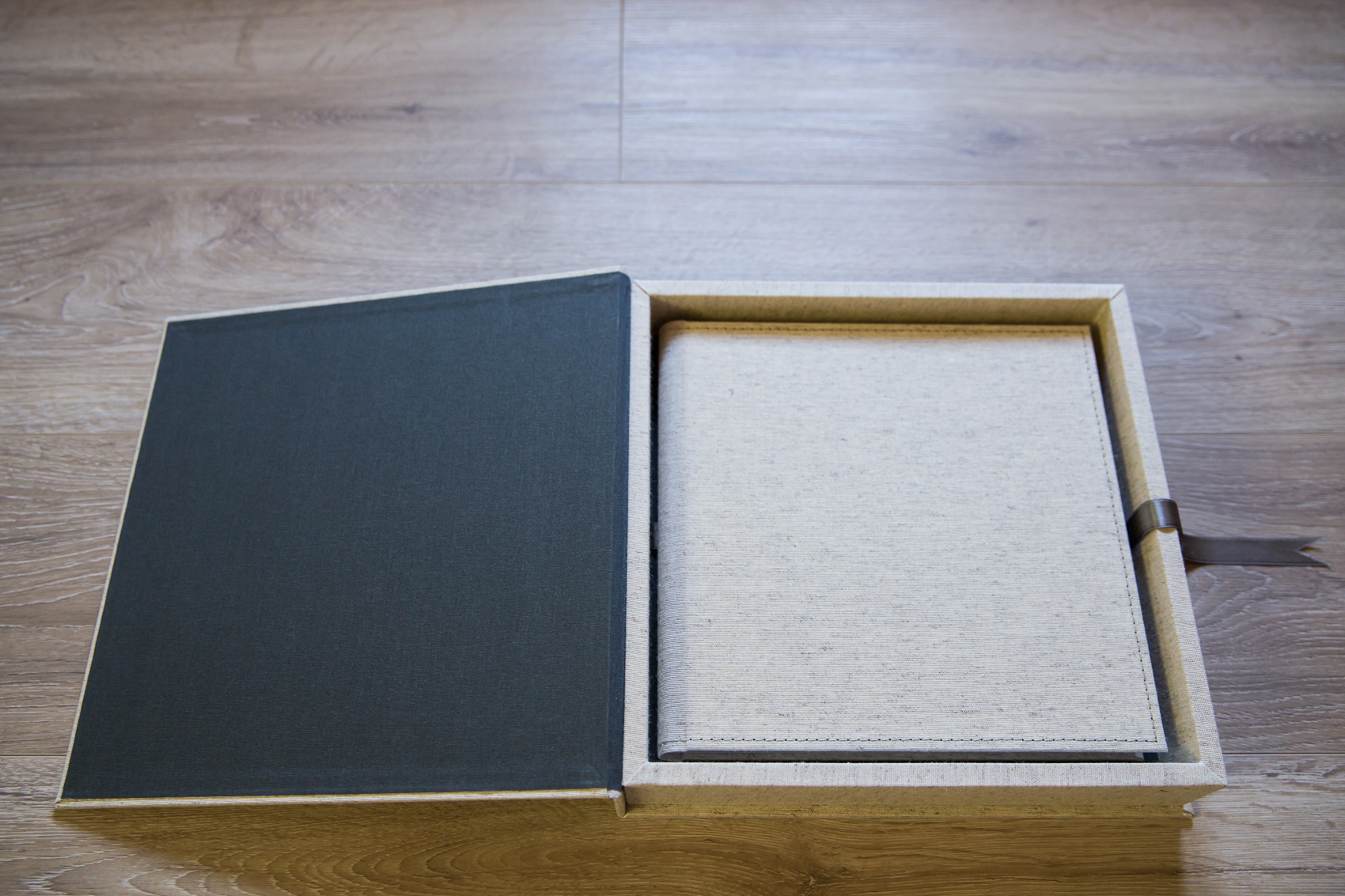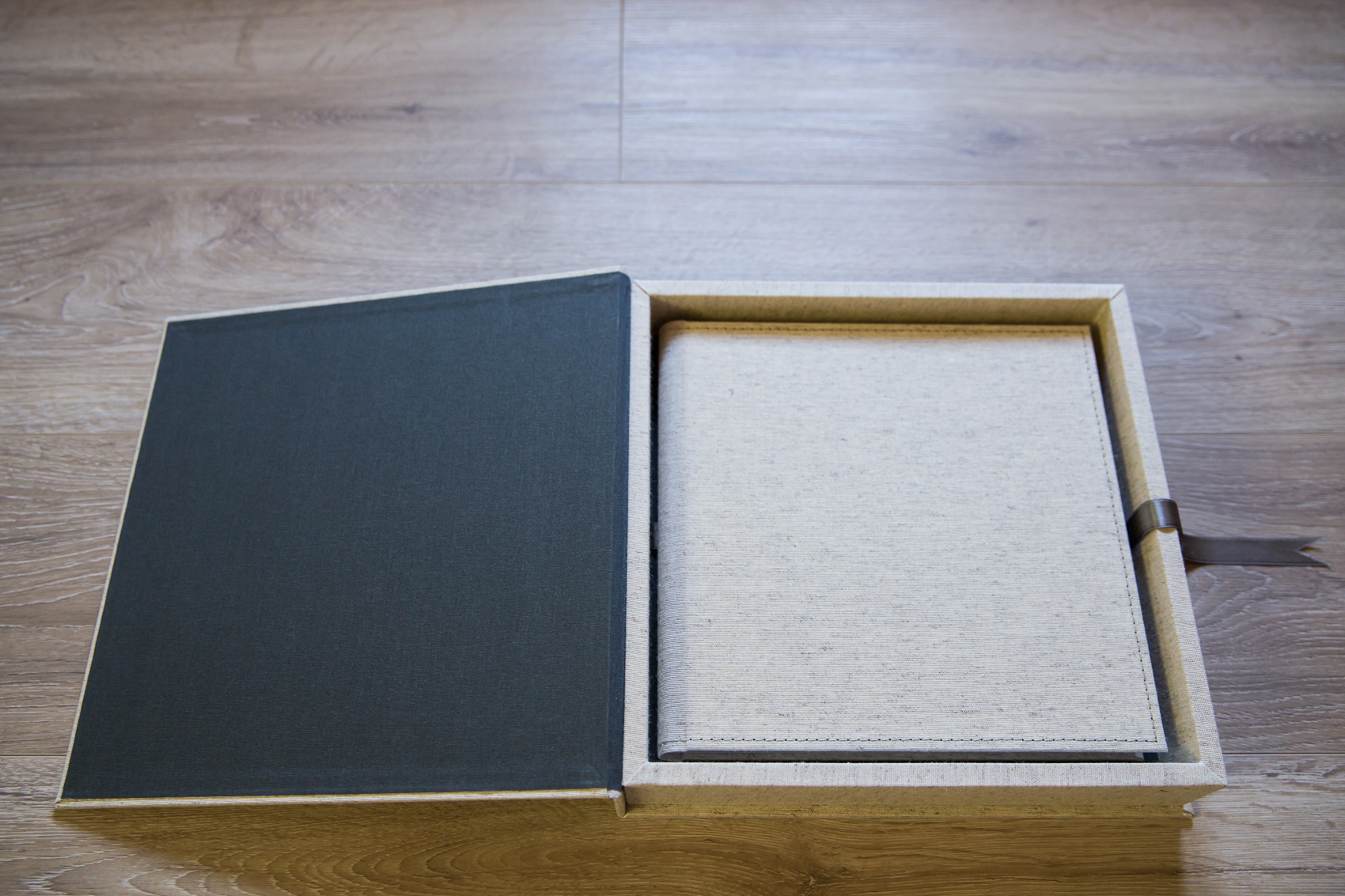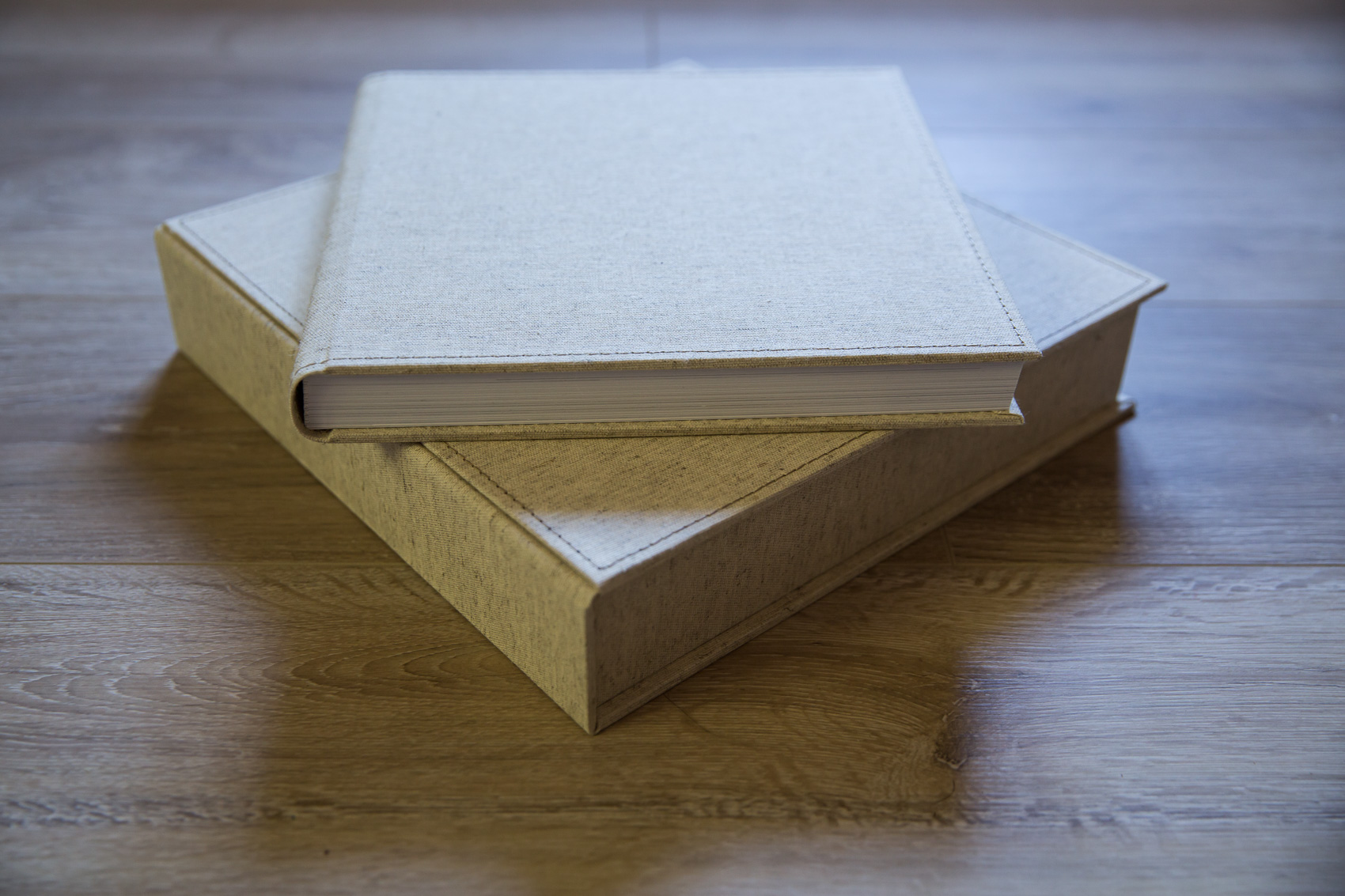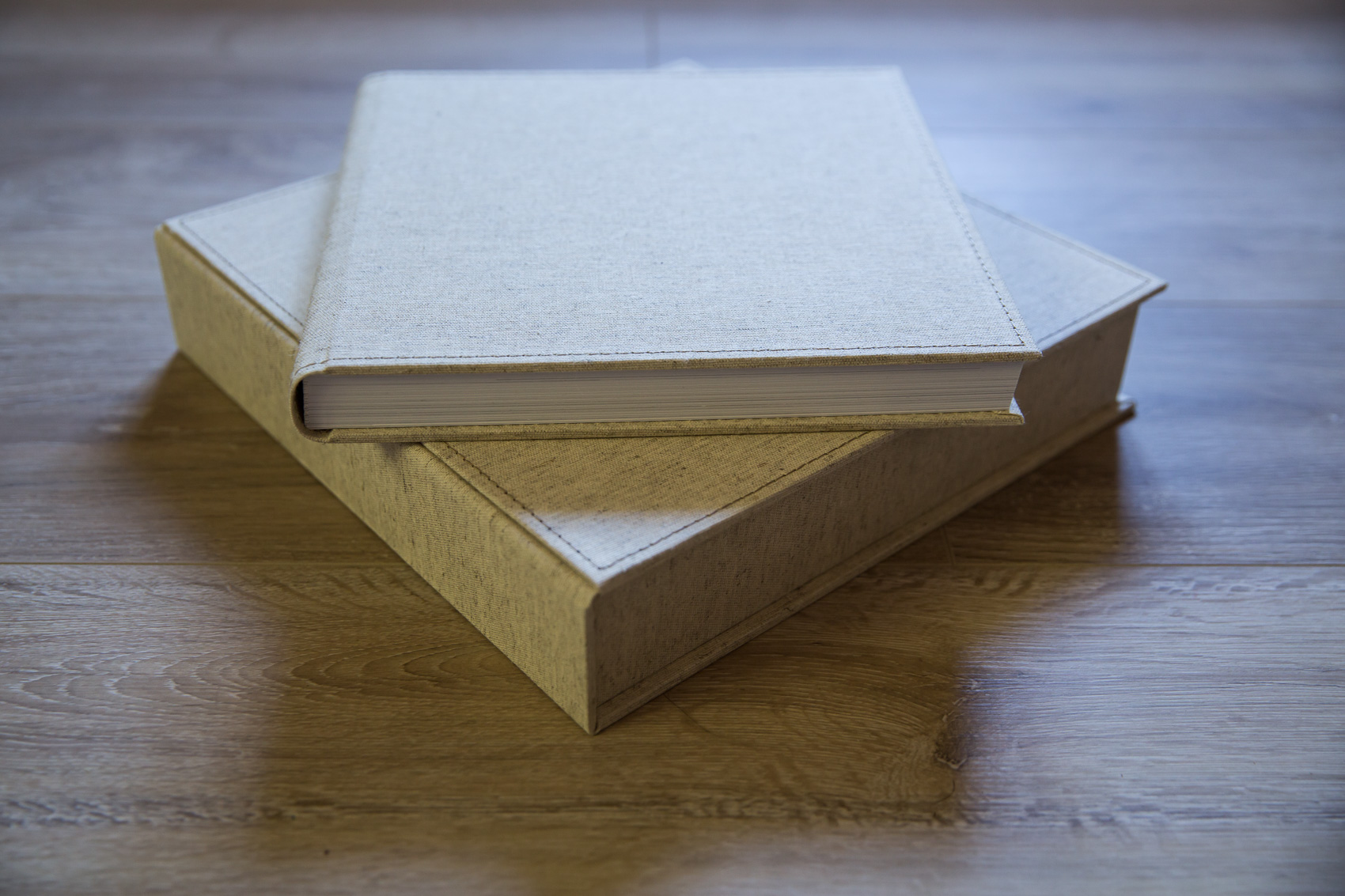 Cinderella Photographie is member of